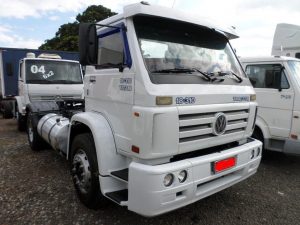 In Brazil, Volkswagen has stopped production of the iconic truck that was the backbone of Brazilian roadtransport for decades, the Volkswagen Titan.
This truck is easy recogniseable from it's modest, outdated Volkswagen LT-cab, a cab meant for a van. In Europe, old VW LT's have become really rare. In Brazil however, complete generations of truckdrivers have driven or even lived in this cab, up to this day.
The final Titan rolled off the productionline in Resende last month. It is a 18.310 version, driven by a Cummins diesel engine, which meets Euro V regulations. The first Titan was produced back in 1981.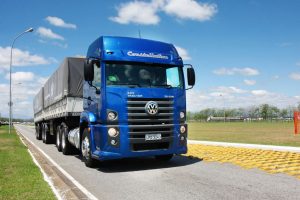 In 2006, Volkswagen surprised with a completely new, inhouse developed truck generation, the Constellation. Here also, VW buys the driveline from suppliers. Meanwhile, the new Volkswagen Truck & Bus Holding put MAN in charge of the Brazilian truck operations of Volkswagen.