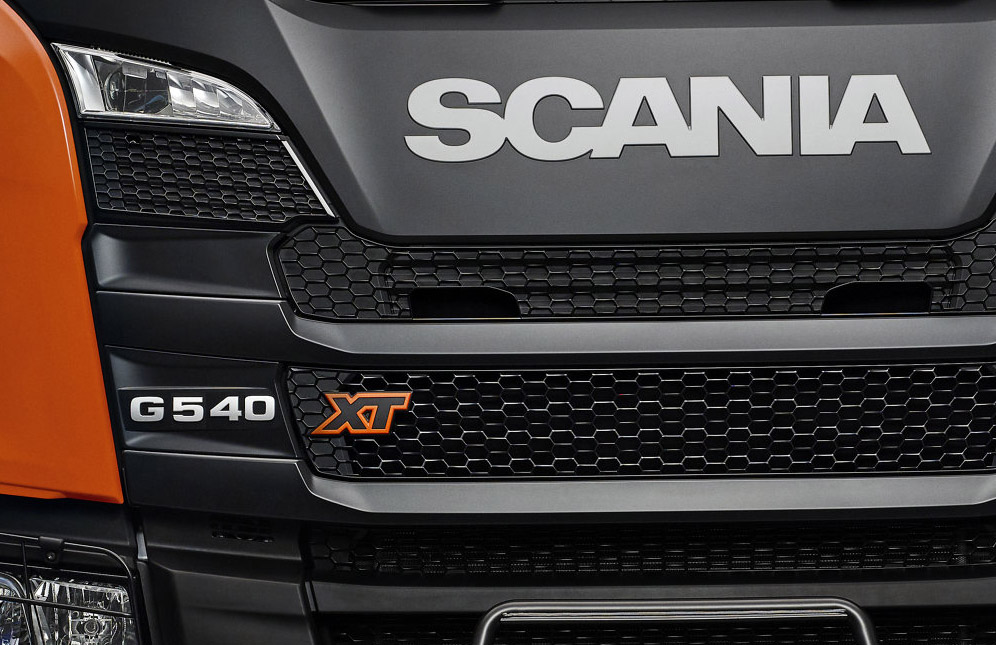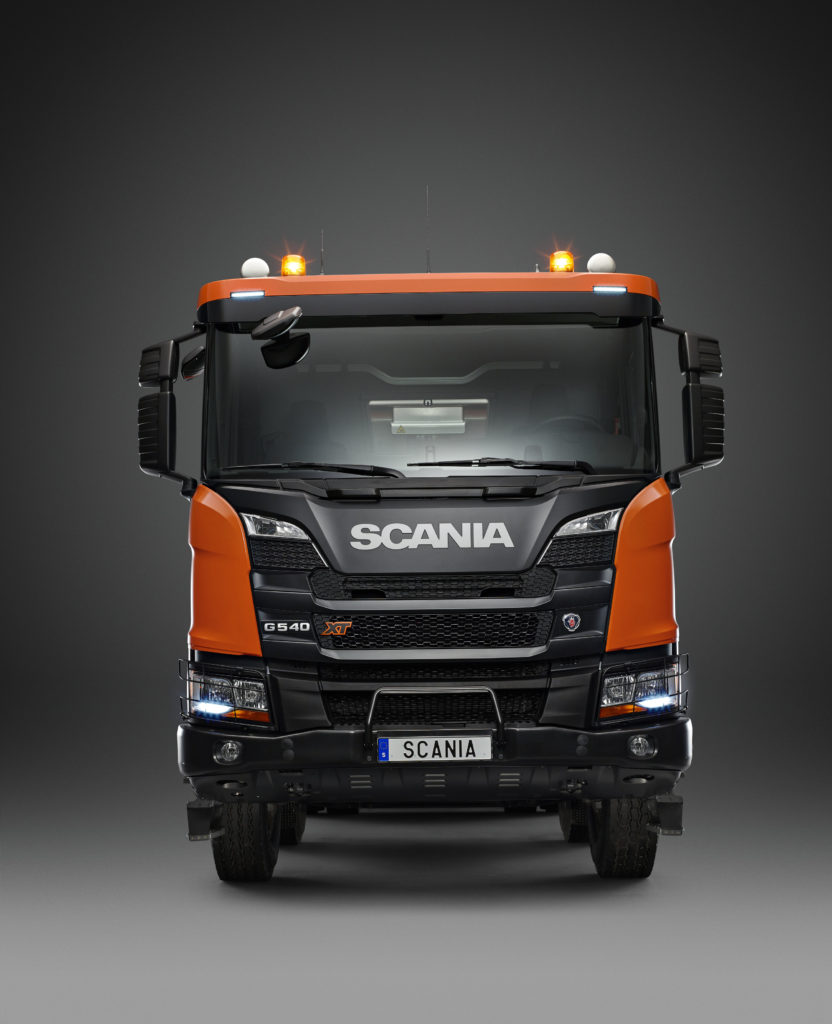 Scania is working on a new version of the 13 liter engine with an output of 540 Hp. Our sources say the new top model of the six cilinder range is going to deliver no less than 2700 Nm of torque. That means the new sixpot gives you 20 Horses extra at exactly the same torque as the smallest V8 engine, the 520 version. And that with a more compact and lighter engine!
The new 540 version of the six cilinder engine is in line with what other brands offer in this segment and it seems like a logical step to make. We do espect that the V8 engines are going to step up a little bit in the future. Big question is if Scania will ever start the performance race again. Volvo is still in the lead with the FH16 750 and that is asking for an answer! We did publish some news about an 854 Hp V8 but never heard of it since.
On the photo you see an XT model with the new badge, but the new 540 Hp engine is going to be available for the complete range. Off course this news is based on rumours and photoshop but our sources are reliable and insisting that this is going to be the news in the coming periode.