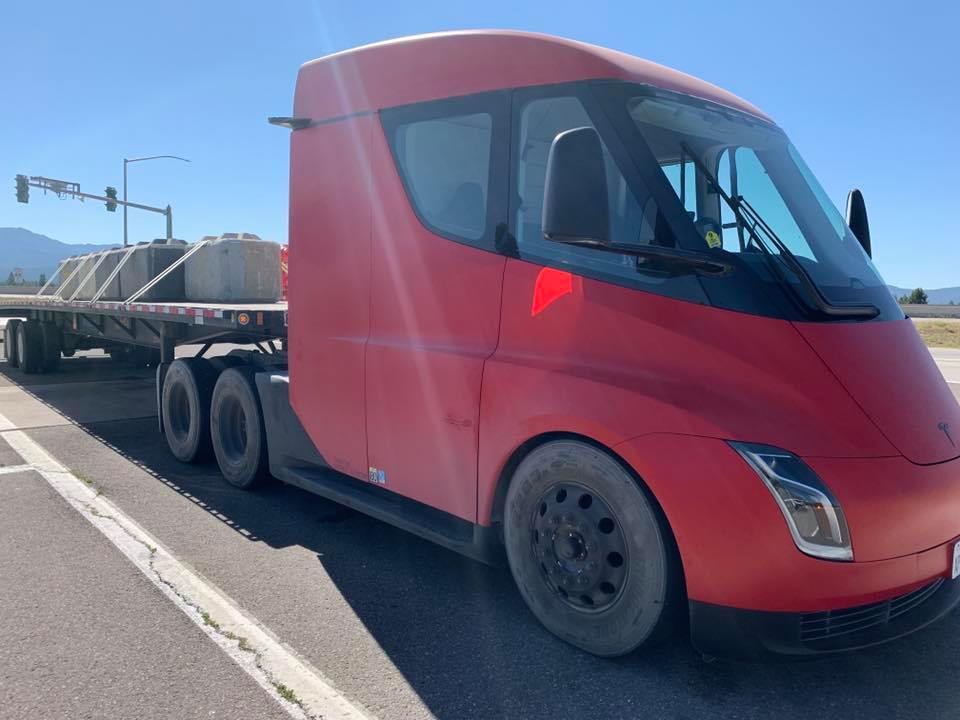 Tesla is testing the full electric tractor called 'Semi' in the USA. The combination is operating at 75.000 LBS which is about 34 ton total weight. The 6×4 tractor unit seems very small on these photo's and it has a look that will not atract truck drivers if you ask us.
The cab is even smaller than it looks. When we have a look at the back of the truck we see that the rearwall is set forward. On the cab we still see huge mirrors but on the back of the cab there are also camera arms. Probably it is not allowed to drive without mirrors in the USA.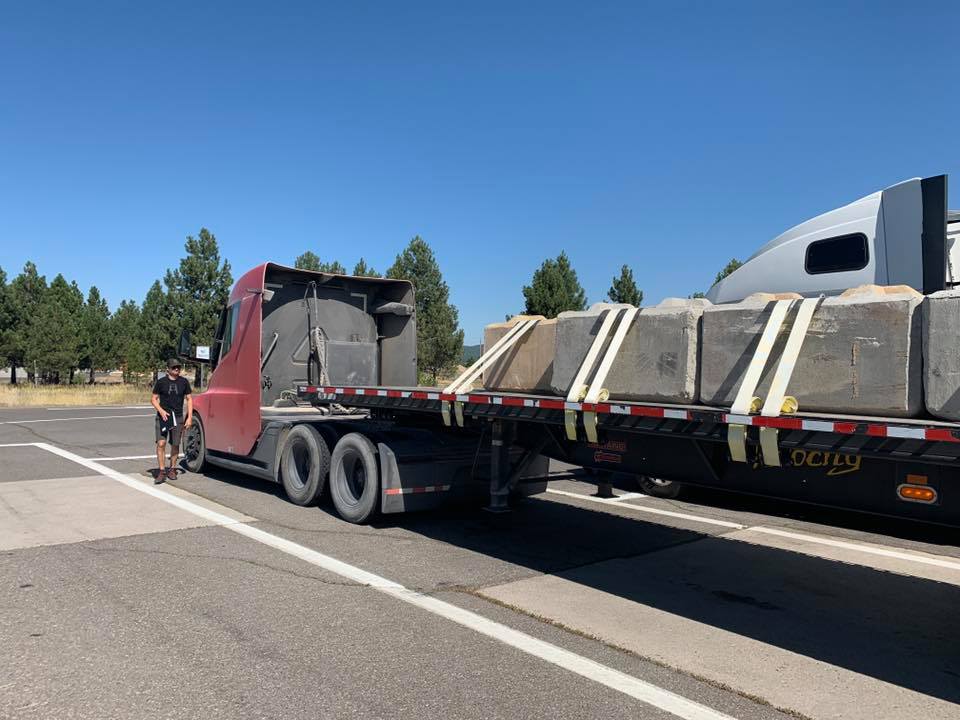 One big question is the weight of the Semi tractor with all its batery's on board. Emissions are one thing, payload is another!