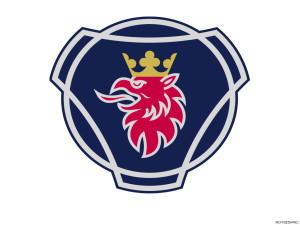 We have heard rumours about a new Scania V8 engine for some time. The new V8 should be a non-EGR engine, following the trend that Scania has set in with the six-cilinder engines with 410, 450 and 500 Hp. The 8×8 truck we showed earlyer had a S-730 badge but when you check the Swedish licence plate register something els is shown. This truck is officialy registred with 637 Kw and that is 854 Hp!
Now that would mean a realy big step, from 730 to 854 Hp, and it is more than 100 Hp above the strongest opponent in the market, the Volvo FH16 750.
Another question is what gearbox is going to handle that torque! We have to wait and see if this is realy what is cooking in Södertalje but this looks very serious!