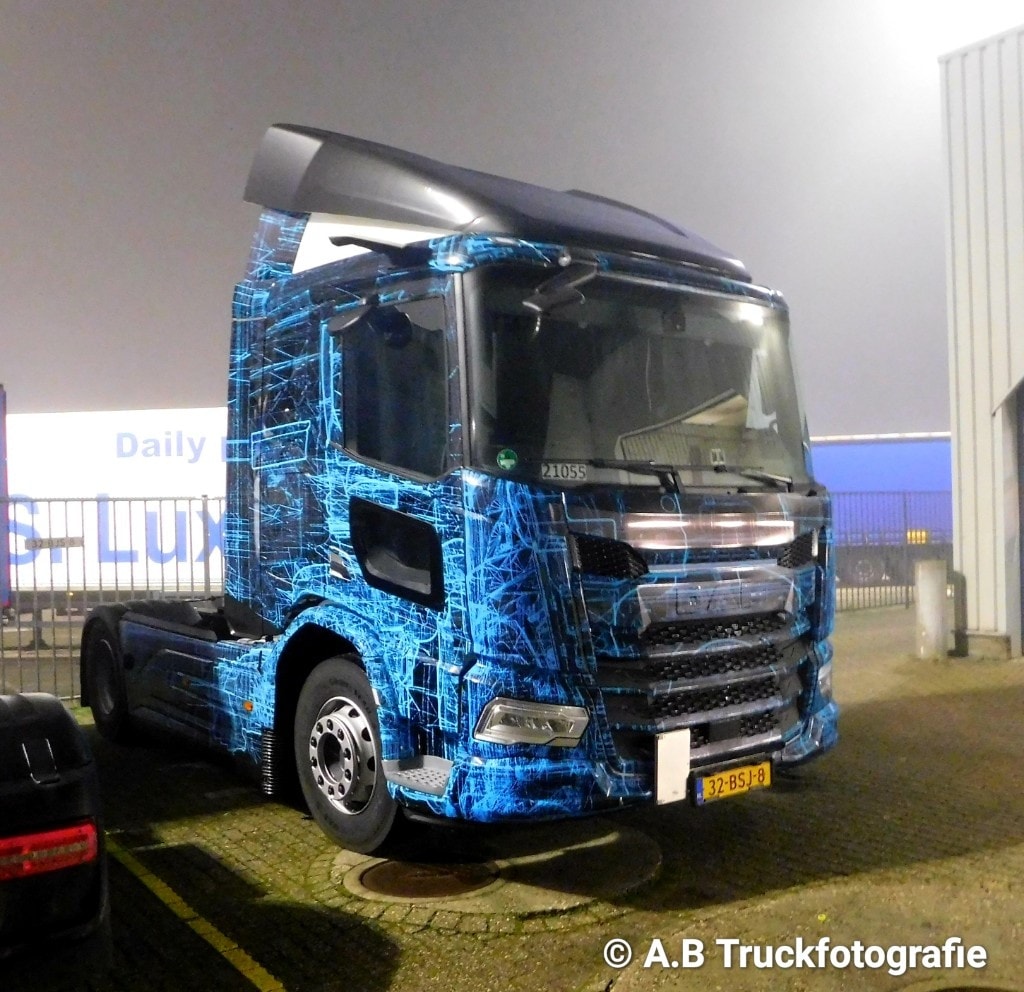 And again we got more info and photo's about the new DAF CF series, of is it going to be the XD? The official Dutch licence registration names this truck DAF XD 450 FT. That means the new CF is named the XD series, probably it means Xtra Distribution.
This sleeper truck has a sleeper cab with a low roof but probably a higher 'space-cab' version is also going to be available. The length of the cab is the same as the new XF model, and that means this is also the short wheelbase version.
The cab is lower than the new DAF trucks we've seen so far. Check the grille, it only has four bars where the XF and XG models have five. On the side of the truck we can see that the doors are shorter, they simply miss the extention that the XF and XG models have. The height of the cab makes us think the new DAF XD has only two entry steps, just like the new Volvo FM and the Scania P models. For distribution that is ideal.
One thing that puzzles us is the mirrors on the front and on the right side of the truck, in combination with the rear view mirrors. Maybe there is a shortage on camera systems at the moment that makes this necessary. Rumours say the new DAF XD series is going to be launched somewhere this spring. Stay tuned!
Photo's made by A.B. Truckfotografie