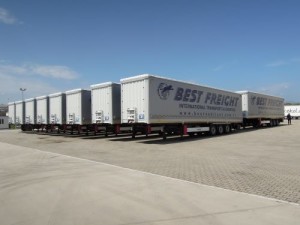 Clear International, an automotive consultancy group, has issued a report forecasting the demand for trailers in Western Europe untill 2018. This is the first report since two years that is predicting growth.
The forecast for the seven largest economies in Western Europe has improved. The report mentions a growth for this year of 15%. Five percent of that is going to be realised in the final quarter of this year.
Six of the countries will show a growth of 20%. The expectation of Clear is that the European trailermarket will recover completely in 2016 and by that time the trailer market will be as big as it was in 2006, just before the crisis.
Source: PrimeTransportSolutions