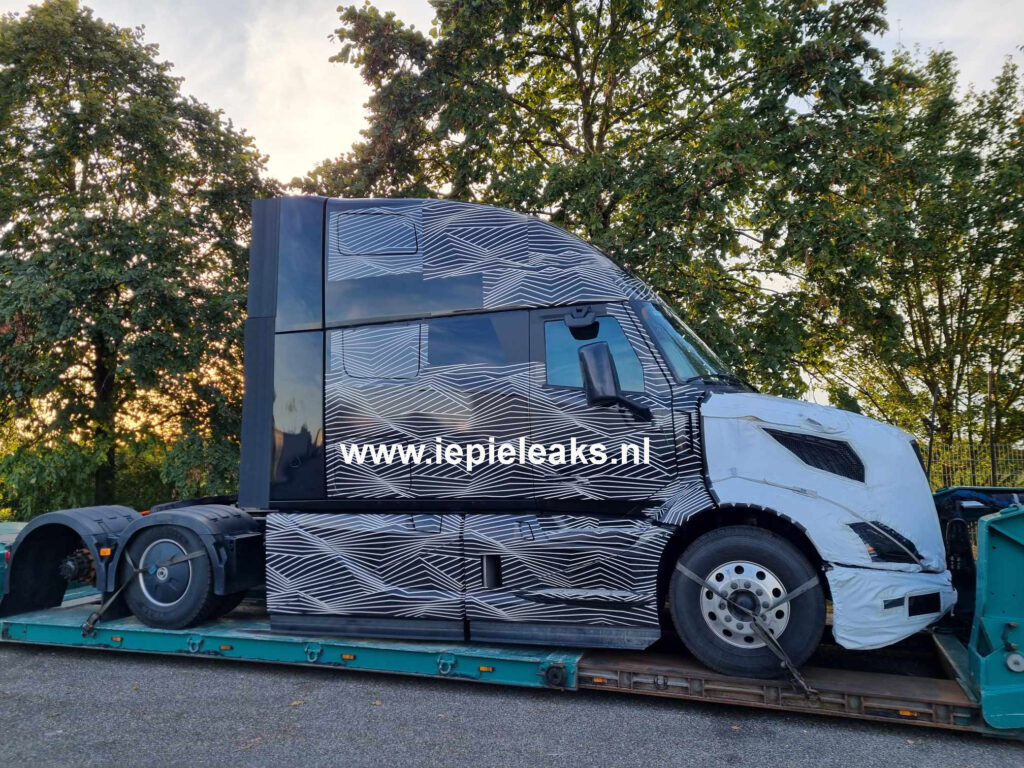 What we see here is a prototype of the next Volvo VNL tractor for the USA, but it was spotted in Germany by Dutch truckdriver Steven van Loenen. The truck was parked at a truckstop in the South of Germany. Volvo has no production sites in that region but maybe it is on its way to a component supplier like Bosch or Wabco?
What we see is a complete new cab with an almost panoramic windscreen. Above the windscreen there is a large, tinted window in the roof. Last week the truck was spotted in the USA. Check it here!
The whole thing looks very aerodynamic. Remarkable is that there are still mirrors on it, and no camera's.
Thanks for the photo's Steven! Great job!