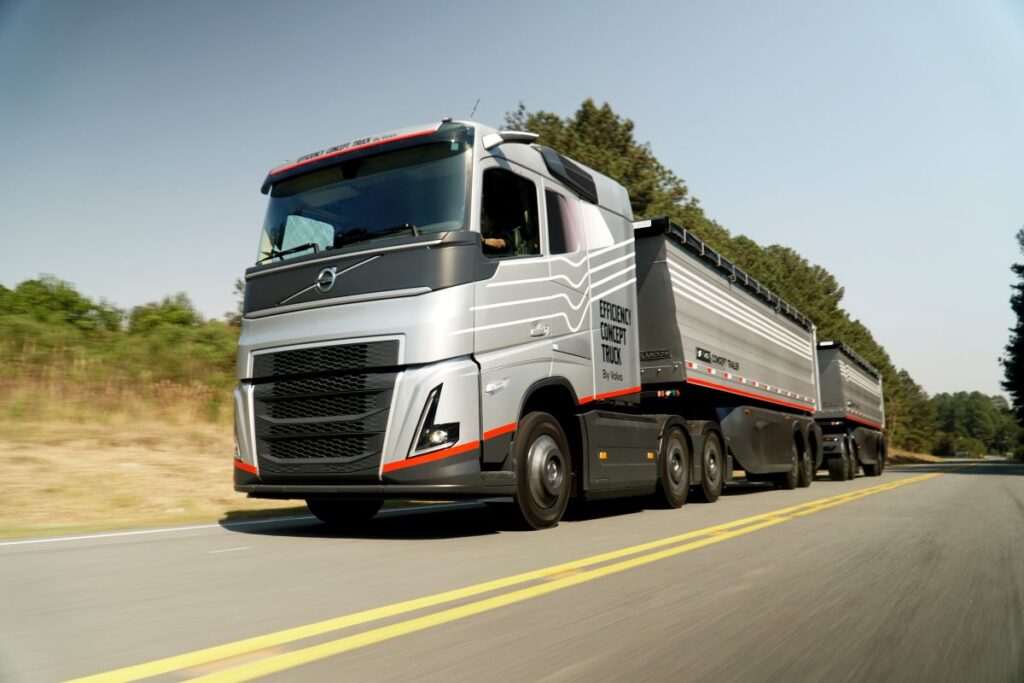 Everybody is looking for the last drop of fuel, and one important aspect is aerodynamics. In Brazil Volvo is testing this Efficiency Concept Truck with a rounder front and extended spoiler flaps behind the cab. Also the wheels are streamlined on this Volvo.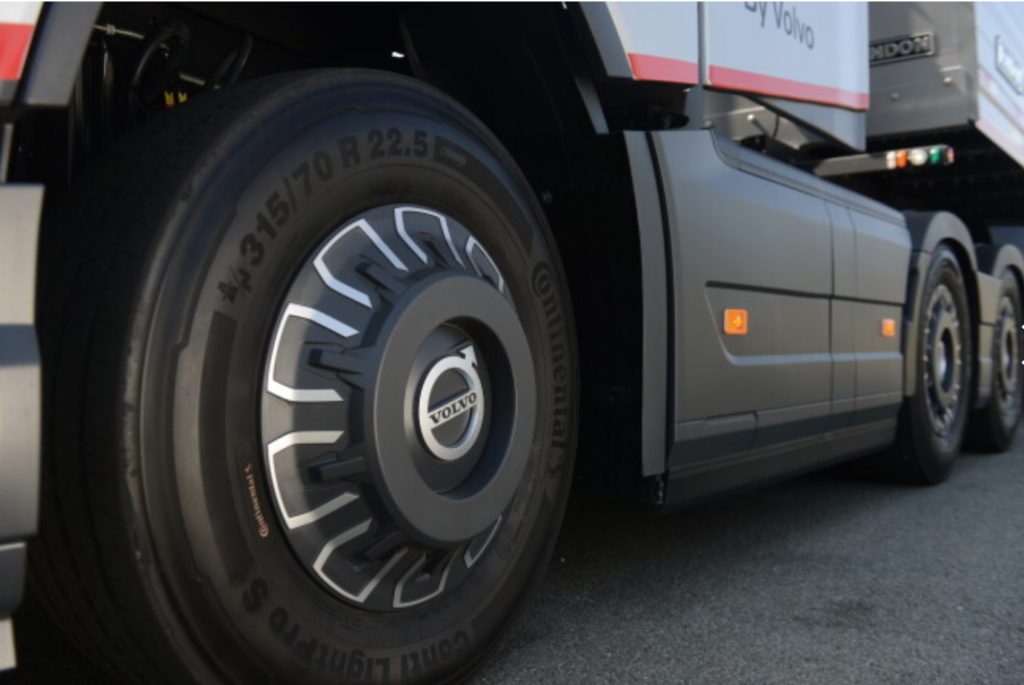 This round front design could maybe also be what Volvo needs for the new European regulations that make it possible to make the cab longer. Probably the widht of the cab over the A-pillars is still to much, but we will have to wait and see.
Interesting is the study of a futuristic Volvo with a longer cab. This is what it could look like in the future, but the designer was clearly inspired by the DAF side panels behind the doors.