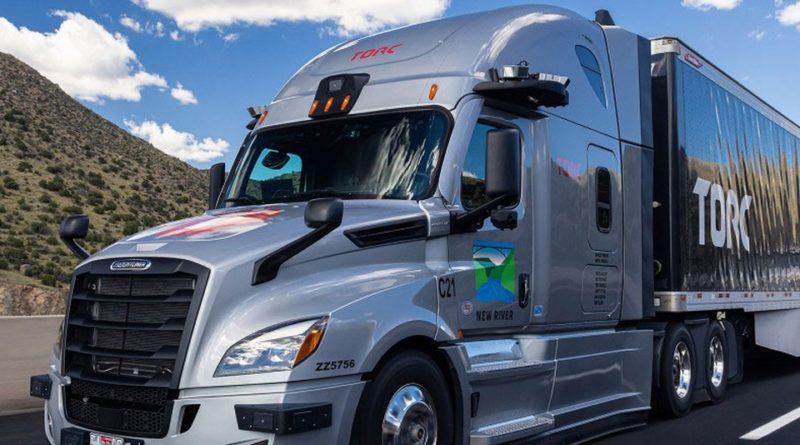 Torc Robotics, a subsidiary of Daimler Truck and co-leader in autonomous driving applications, is working with Dutch organisation TNO on an advanced way to test and validate the safety of autonomous vehicles. Using TNO StreetWise, Automated Driving Functions (ADFs) are being extensively tested in the US based on a large number of realistic traffic situations.

With Streetwise, TNO has developed a methodology to test and validate complex automation and driver assistance systems. A large number of traffic scenarios and test cases have been distilled from real-world vehicle data that are suitable as scenario simulation data. Torc Robotics uses Streetwise to prepare self-driving trucks for all possible traffic situations that can arise between two hubs. The driving data of the trucks is analyzed and categorized into scenarios using StreetWise. For example, Torc can collect a large number of relevant scenarios for extensive virtual testing of autonomous technology in accordance with the latest international safety guidelines and protocols.

Pioneers
The American company Torc Robotics from Blacksburg, Virginia, is considered one of the pioneers in the world of automated driving. Daimler Trucks' independent subsidiary specializes in self-driving vehicle software and is currently focusing on commercializing long-haul autonomous trucks in the US. Axel Gern, Senior Vice President of Engineering and Managing Director of Torc Europe: "We have 17 years of experience in self-driving vehicle safety systems, and our technology is designed with safety in mind. We try to emulate the driving behavior of the safest, most experienced drivers. We use TNO's StreetWise methodology as the basis for our safety validation. We also share the same views on road safety. That is why TNO understands our needs and supports us in implementing and scaling up this methodology."

The core of the StreetWise methodology consists of a database in which all these traffic situations are stored. The scenarios are based on real driving data from different fleets of vehicles. They form valuable input for smart simulation software that allows you to calculate the residual risks of autonomous driving. With TNO's methodology, multiple partners can also build a collective scenario database together, without having to exchange sensitive data. That saves time and costs. They do not have to run expensive test programs or collect data themselves in every region, but can scale much faster to a complete scenario database for different cities, countries and continents.