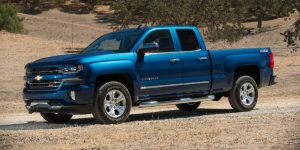 At the Detroit Auto Show, the American industry showed their new pick-up trucks. First, there's the new Chevy Silverado, which has received a high, massive front with small, highly positioned lights. Should you prefer, the new Chevy can shut down seven of it's eight cylinders and it can also be had with a three litre Duramax diesel engine. It may look massive, but the new Chevy is actually up to 450 pounds lighter than the previous model. The new Chevy Silverado can be had as a sporty RST-model, there's an off road variant called LT Trailboss and there's the premioum High Country variant.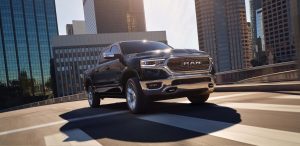 Another new pick-up truck is the Ram 1500, brought to you by Fiat Chrysler Automobiles. This pick-up offers a 5.7 litre Hemi V8 engine or a smaller 3.6 litre V6, both of which offer a so called eTorque mild hybrid system, which switches off the engine if you coast with your Ram, or if you stop. When you want to move again, the engine starts again receiving some extra electric torque. By applying aluminium, Ram has shaved off some weight off their new pick-up trucks, some 225 pounds. You operate the new Ram partly through a twelve inch touch screen and it has an advanced infotainment system. it should also provide more space for rear seat passengers, as well as more storage space.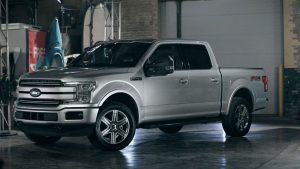 Last but not least, the Ford F150 can be ordered with a three litre, so called 'power stroke' diesel engine. With 250 hp, this engine delivers some extra oomph and it is relatively clean as well. Ford offers a ten speed automated gearbox with it. This new Ford F150 can be had some two months from now.