The new Iveco cab we saw on www.iepieleaks.nl could be not as new as we think it is. One of our readers made a study of the photo's and he found out some interesting details. He writes: ,,Obviously the cabin will still be pretty much the same as the one introduced in the last century with the "Eurostar" cab. The picture shows that the back wall of the new cab still is the same. You can still see the extension that was made some years ago. The proportions of the side walls and the front (bar the roof) remain unaltered. Also the dimensions and inclining angle of the windscreen is unchanged.
Thus, the biggest change is a new shape of the roof. This is a GRP piece which easily can be exchanged without any change to the structure of the cabin. The new roof will allow for a bit more room in the lockers above the windscreen, as it protrudes a little bit forward (like Highline and Topline roofs of the older Scania generation) and is not so much rounded as the old one. The doors will be styled differently with bigger windows (in one single piece!). Also, there will be new spoilers and side fenders."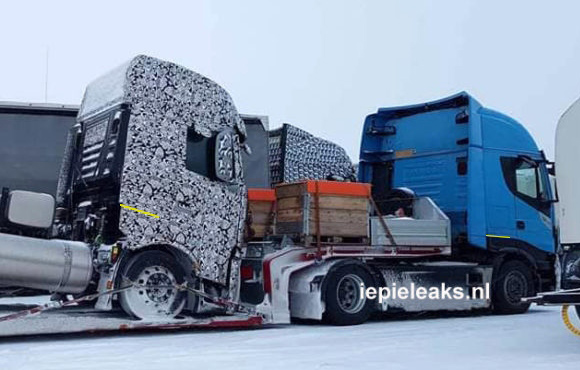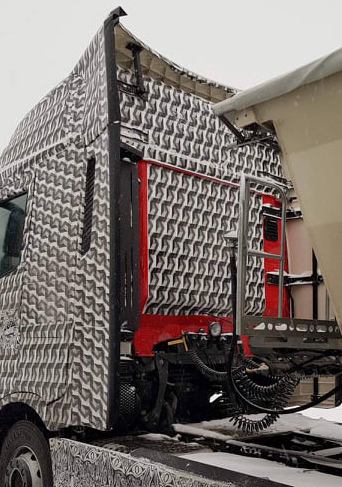 Now that is some investigation, thank you Günter for this interesting email!