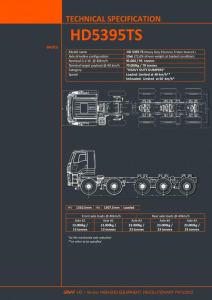 The new Cummins powered Ginaf Mining trucks with the Turkish Ford cab are coming soon now.
Ginaf has received an order for ten HD5395TS vehicles. The vehicles, with a 70-ton load capacity, were ordered by VALE, one of the world's largest mining companies. They will be going to a mine site in western Brazil. The vehicle fleet is planned to be operational in the first quarter of 2015.
Mining is dominated by large, heavy vehicles, but GINAF's trucks are bucking the trend. The HD vehicles are in fact relatively light by mining standards, but they have the same load capacity as larger, heavier vehicles. In addition, smaller engines are used, making the fuel consumption of each vehicle more efficient, certainly in comparison to the established players.