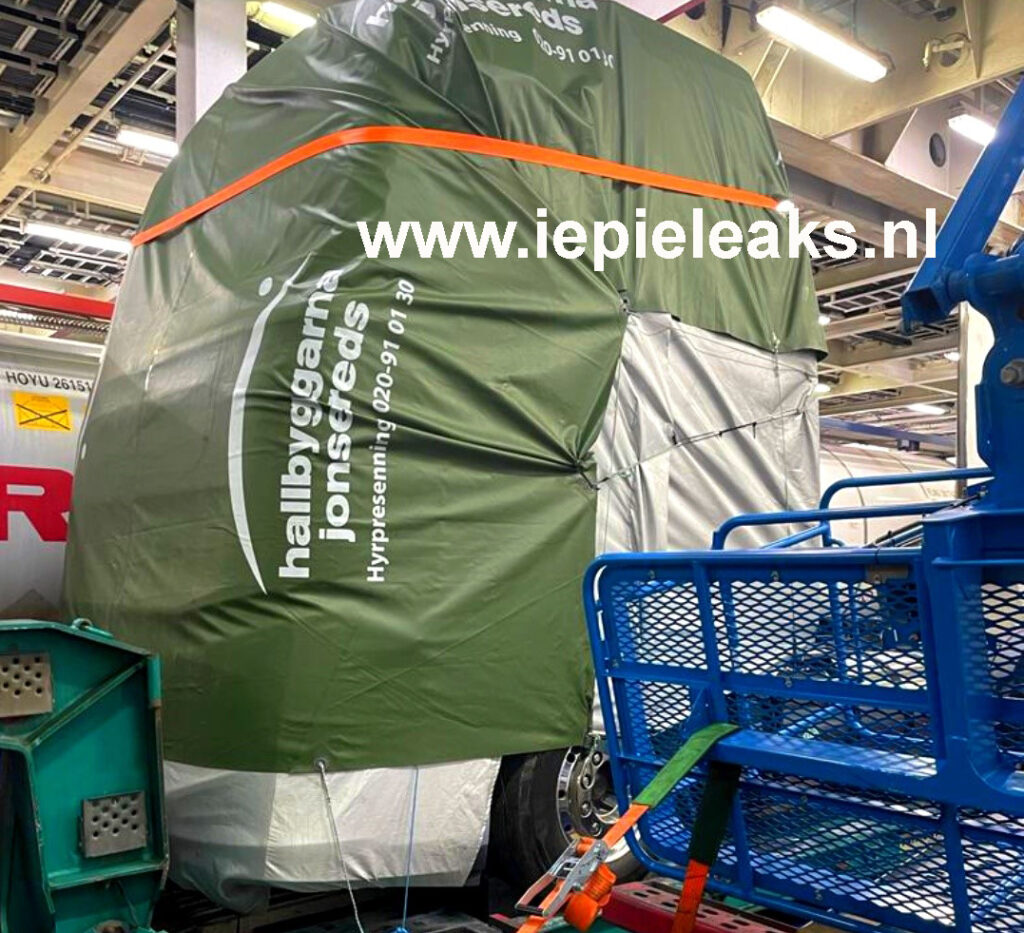 Various manufacturers are working on the development of larger cabins, following the new EU ruling. This LNG-powered Volvo scoop was recently spotted on a ferry from Germany to Sweden, probably coming back from heat testing somewhere in the south.
Noticable is the long front overhang – almost like on a bus. Also, there are no outside mirrors, but a camera system.
The cab design is carerully hidden under a sheet, but when you look close you can spot the layout of the Volvo grill underneath. Also a part of the lower grille is exposed.
Volvo already has a longer cabin on offer, the XXL version of the Globetrotter. However, the existing long cab does not comply with the new EU ruling, so it can only be used legally with a shorter trailer. The new front may be added to this longer cabin, giving more interior volume. With the new front, the cabin will comply with the new EU ruling, so regular 13.60 meter long trailers can be used with this one.
We don't know if the new, aerodynamic and safer front is going to be standard, but we do espect it on the market in 2024. In a recent post the new, streamlined model was announched for 2024 by the Polish MD of Volvo Trucks, Mrs Malgorzata Kullis.