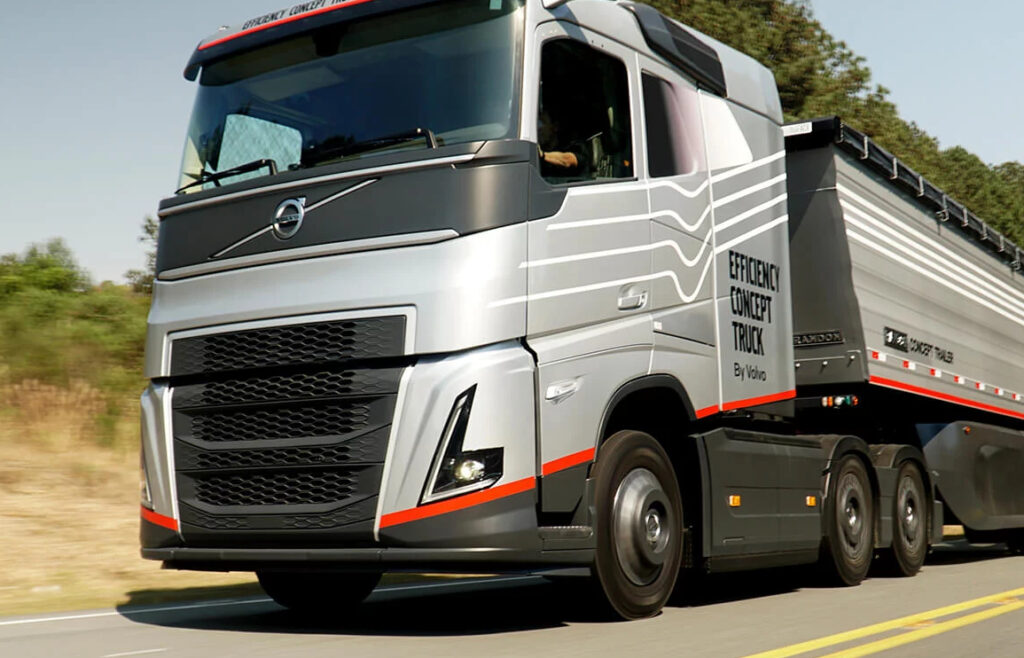 The Polish Volvo MD, Malgorzata Kulis announched the new, streamlined Volvo FH cab during the 4Poland exhibition. Sales of the new Aero model wil start in 2024.
On the photo you see the 2021 Efficiency Concept truck with a rounder shaped front, mirrorcams and optimized aerodynamics. This is probably not the exact new Aero model for 2024 but it does show the disign filosofy of Volvo. With the new front the cab should comply to the new European rules for trucks that allow them to be longer than before.
With this new aerodynamic front the new Volvo trucks can be equiped with the XXL cab extention that provides more interior space. At this moment only the DAF XG and XG+ comply to the new European rules for longer cabs and it is a matter of time for the other brands to follow.
The cab extention on the rear is nothing more than a box that is mounted on the rear wall. This box is covered by longer aero deflectors, just like they do at Scania with the XL cab. In the interior this gives extra space for the wide bunk that is shown in the pictures.