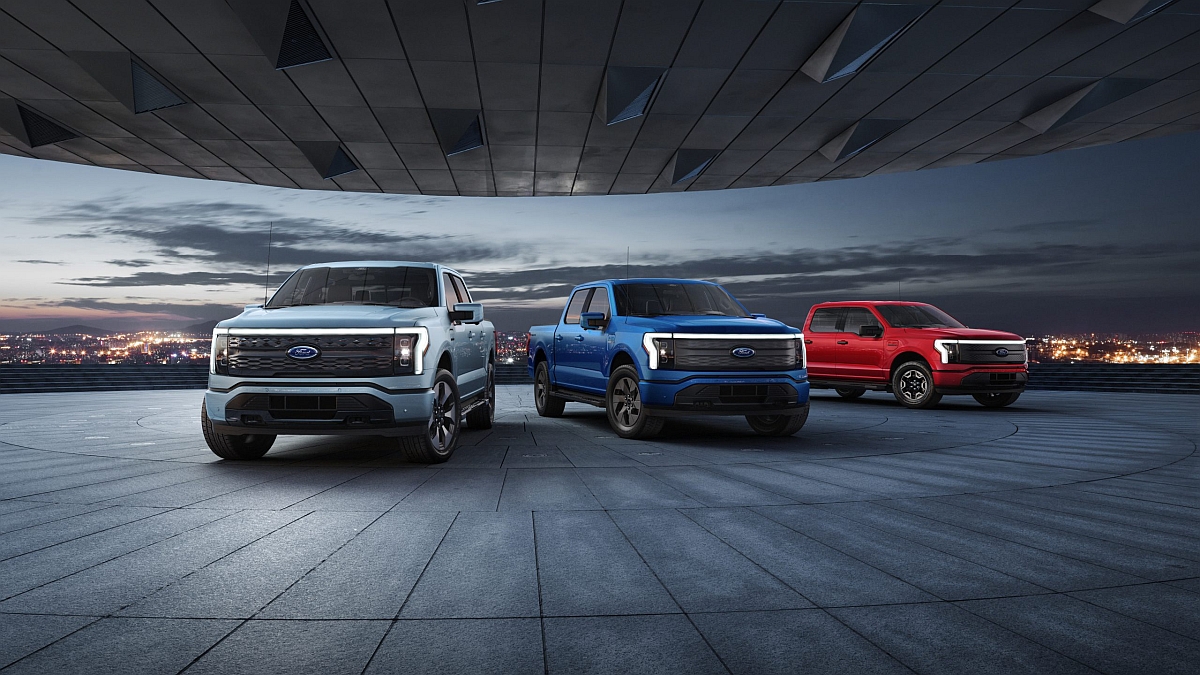 Ford presents the full electric F150 Lightning, a full size pickup truck with 1050 Nm of torque, the highest ever in a F150! The F150 is the most popular model of Ford with an annual production of 900.000 vehicles.
The new electric version produces 414 kW (563 Hp) and has a range of 350 kilometers. With a bigger battery pack the range is going to be 480 km. In the USA the price is about 40.000 Dollar. The F150 Lightning comes with a special App for charging. Also some of the functions of the truck can be operated by the App. The BlueCruise system allows autonomous driving on highways.
There are two electro motors in the truck that comes standard with all wheel drive. Loading capacity is 900 kilo and the F150 is equiped for trailers up to 4500 kg. Production is sayd to be started next year.