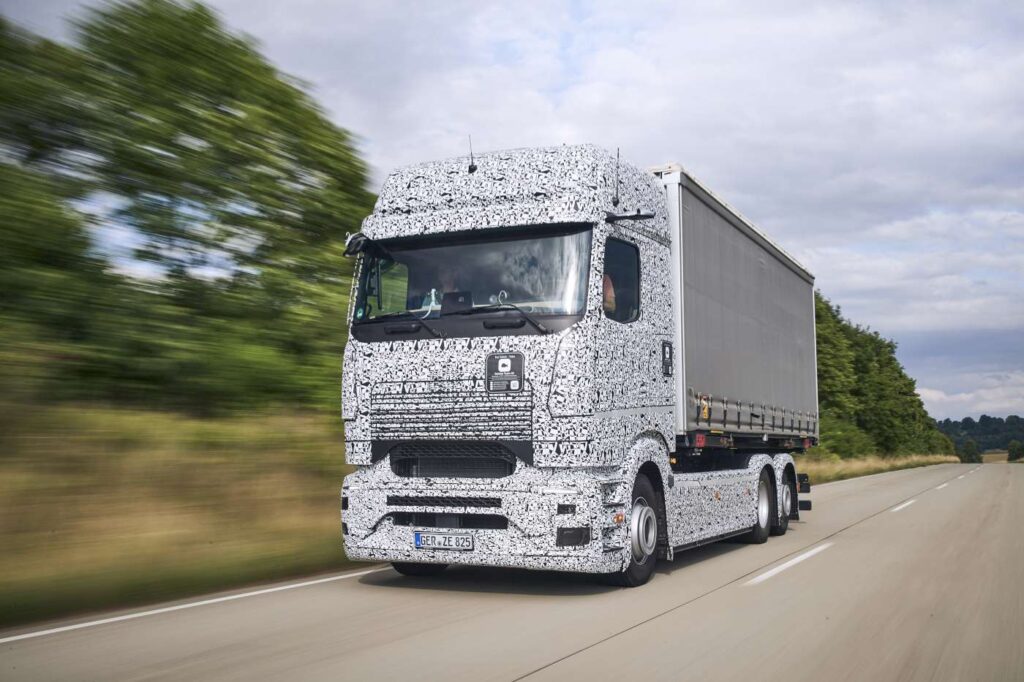 Mercedes-Benz is testing the new E-Actros Long Haul in Germany at the moment. The official launche is on oktober 10 and production starts in 2024.
The E-Actros Long Haul is tested as 4×2 tractor unit and as rigid in the South of Germany. The range of the truck is up to 500 km on one charge.
The truck comes with a new designed front, that should comply with the latest European rules and regulations. We expect that the diesel version also gets this facelift in the near future. The new front makes a longer cab possible, like the DAF XG and XG+ but we have not seen any longer field test trucks from Mercedes.
Another detail is that the front fenders now seem to be fitted to the chassis, and not to the cab. Anyway, more news in oktober, or sooner if we catch one before that date!