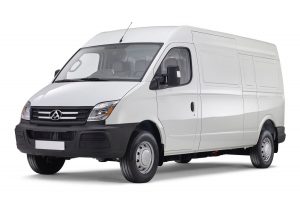 The LDV Maxus is a British design that did not succeed in Europe. The design was sold several times and now the Chinese make the comeback to Europe possible with this van. The SAIC company produces the Maxus now as an electric vehicle with the name EV80.
The European branche of SAIC is in Luxemburg and from there the company is planning to sell the electric van in Europe. SAIC claims that this is the first fully electric driven van on the European market. The company starts the activities in Belgium, The Netherlands, Germany, France and Austria.
The van comes as chassis-cab and panelvan. The payload should be 950 kg. After a two hour charge the van can drive up to 200 km.