Dongfeng Liuzhou  Motor Co., Ltd released the new Chenglong brand strategy and the new truck, the H7 3.0.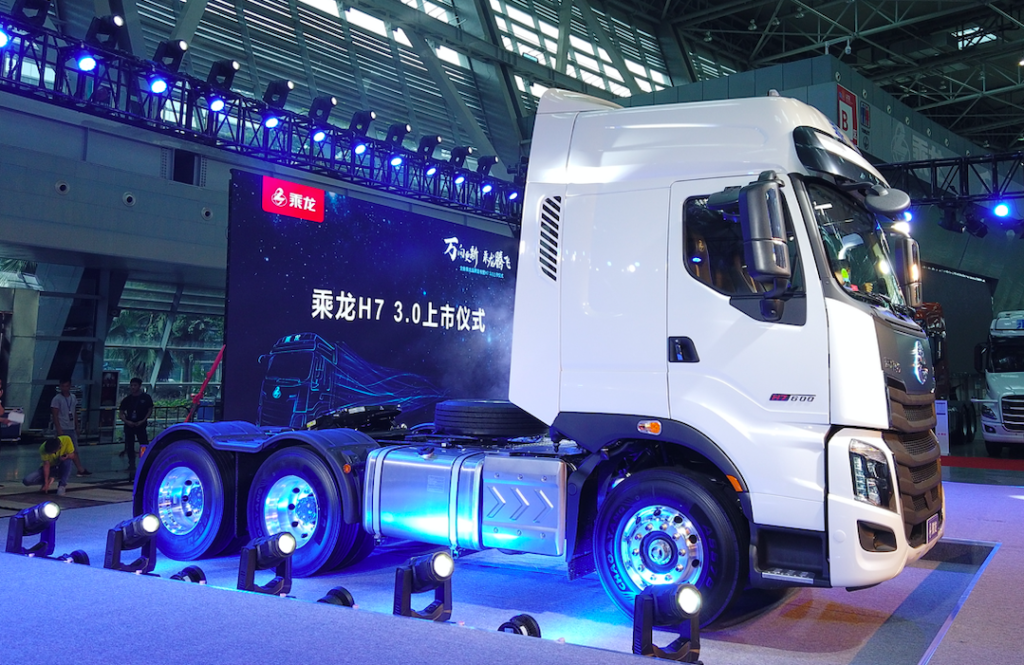 Dongfeng Liuzhou Motor Co., Ltd, which was founded in 1954, is now a state-owned subsidiary of Dongfeng Motor Group Co., Ltd. and Guangxi Liuzhou Industrial Investment Development Group Co., Ltd.. It is Dongfeng's commercial vehicle production base, passenger car production base, independent brand R&D base and Southeast Asia export base in South China.
It has developed the commercial vehicle brand 'Chenglong' and the passenger car brand 'Dongfeng Fengxing' with nearly 5,000 employees currently. 
Tang Jing, general manager of Dongfeng Liuzhou Motor Co., Ltd, said in his brand day speech: "After the new brand strategy launching, 'Chenglong' is not just a 'vehicle', it will be changing from Chenglong Automobile to Chenglong, with upgrade from vehicle manufacturing to integrating the technical ecology of the automotive industry, and upgrade from providing products to providing comprehensive logistics operation solutions; from vehicle-focused to people-focused and customer-focused."
After the brand renewing, Chenglong will fully upgrade its product technology, service experience, and channel contacts. From 2020 to 2021, each platform will be upgraded to 3.0 products. Chenglong will launch their new generation product in 2022.
With the application of new materials and structural optimization, H7 3.0 can achieve light weight improvement, and enlarge cargo capacity, thus helping customers optimize the TCO. In addition, through power system optimization, new engine platform, and intelligent driving assistance technology, vehicle operation is more fuel-efficient, enabling users to reduce costs and increase efficiency.
Chenglong H7 3.0 is equipped with intelligent safety technologies such as engine braking, intelligent ZF AMT gearbox, hydraulic retarder. In addition, Chenglong H7 3.0 is equipped with intelligent assisted driving technologies such as holographic image fatigue reminder, TPMS, LDWS, FCW.
The truck we see at the big ceremony is a 6×4 H7 3.0 tractor with 600 hp Cummins Z14 engine, ZF TraXon AMT gearbox. It is reported that the online order for H7 3.0 reached 3675 on the launching day. By the end of June, all the customers can buy this brand new product in the 4S dealership. The price of the demonstration truck with Cummins Z14 is about RMB450,000.