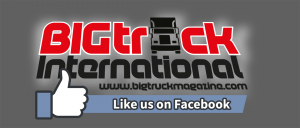 BIGtruck online magazine, the leading European truck- and transport magazine is now also available for our international readers. Last weekend the first BIGtruck International Magazine was launched in English. This year we will publish four magazines in English with the best stories from the editions in Dutch language.
We also lauched an international Facebook page with the name BIGtruck online magazine international.
Check www.bigtruckmagazine.com for the first international version of BIGtruck. It is free!