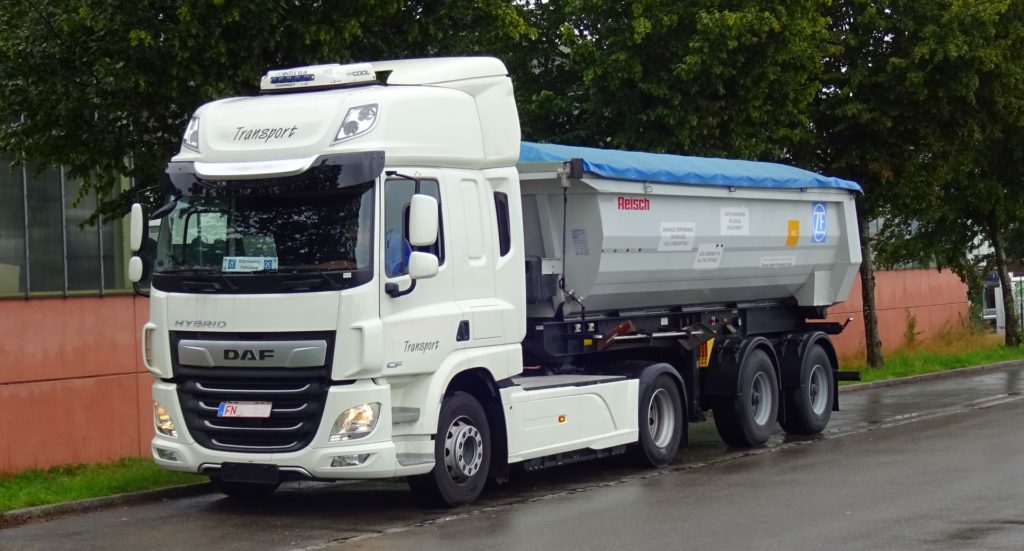 Today a DAF Hybrid truck was spotted in Friedrichshafen. It is a truck that is owned by ZF and it seems to be on a field test with a customer. The photo's were made by one of our Iepieleaks spies and he was so kind to blur the face in the mirror, the licence plate and the company name on the truck.
The DAF CF has a diesel engine and an electric operated driveline. In full electric mode is is able to drive up to 80 kilometers. The batteries are charged when the diesel engine is running and during braking. As a result of that the fuel consumption is said to be very good, even considering that this is not a plug-in hybrid.
It seems ZF is developping this hybrid driveline, which truck manufacturers can buy and add to their diesel driveline. This should be a significant step towards the ambitious CO2 reduction that the truck manufacturers are obliged to achieve among their fleets.