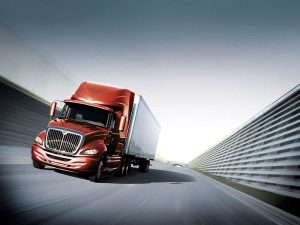 Volkswagen Truck & Bus Holding seeks expansion of it's activities on the US market. Sources confirm that VW intends to buy a 16,6% stake in US truck manufacturer Navistar. VW intends to pay 256 million dollars in this transaction.
Recently appointed CEO Andreas Renschler, formerly working at arch rival Daimler, intends to broaden the scope of his newly created group under the Volkswagen banner. The group also owns a share in Chinese truck manufacturer SinoTruck.
In order to make broader stance agianst his rivals Dainmler and Volvo, it seems logical that Renschler wants to become active on the US market. However, there's a much mor important argument to do so. In order to limit costs of development and manufacturing, Renschler seeks to widen the global marketshare of his new group, by selling in all corners of the globe, as he used to do at Daimler.
By 2019, Renschler intends to develop the blueprint of a new truckplatform, which should become the basis for a whole new generation of MAN, Scania and Navistar (International) trucks, also with regard to engines.