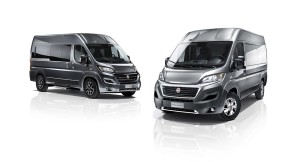 Fiat, Peugeot and Citroën have revealed their sixth generation of stylish vans which are produced under the Sevel cooperation of the three brands. Iepieleaks already showed a spy pic recently, which apparantly showed the right vehicle. The new Fiat Ducato, Peugeot Boxer and Citroën Jumper come with a truckload of features, among them a tablet holder, which incidentally Renault and Opel showed two weeks ago with their new Trafic and Vivaro. At least, now you can read our new online magazine BIGtruck in a Sevel van as well.
Rollover mitigation system, LAC (detecting the point of gravity) and hill holder, hill descent control and Traction+ are just a few of the many features you can order on these vans.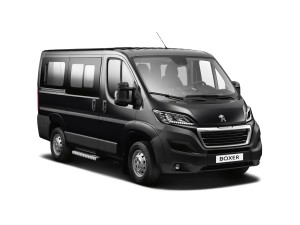 Fiat offers three comfort levels all with 16 inch wheels, which is typical as Peugeot also offers a version on smaller 15 inch wheels, which have become unusual in this segment. The vans are available with a choice from two engines, 2,2 litre and a powerful 3 litre engine. They meet Euro 5+ emissions levels. Expect power levels from 115 to 180 hp.
On a single air rear axle, the Ducato is still legal at a 4,4 tonne gross weight, which is quite impressive.