Renault Trucks presented an optimized version of the Optifuel concept truck with the Optifuel 3. The new version is said to consume up to 13% less fuel. Off course that also means a 13% lower CO2 emission.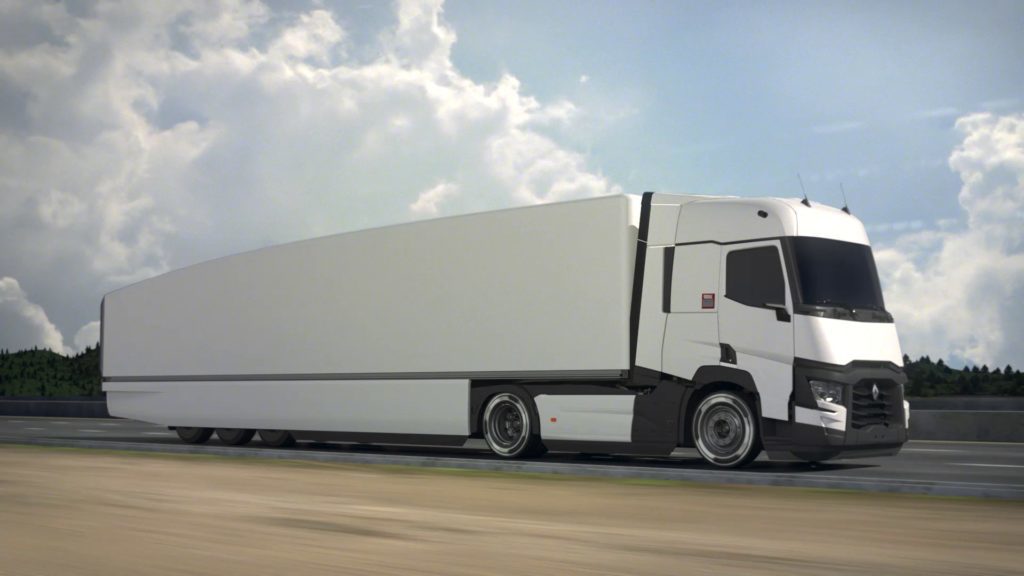 The new concept is based on the Renault Trucks T model and it has a new, more aerodynamic shaped frond. Our expectation is that Renault complies to the new aerodynamic rules that become legal next year.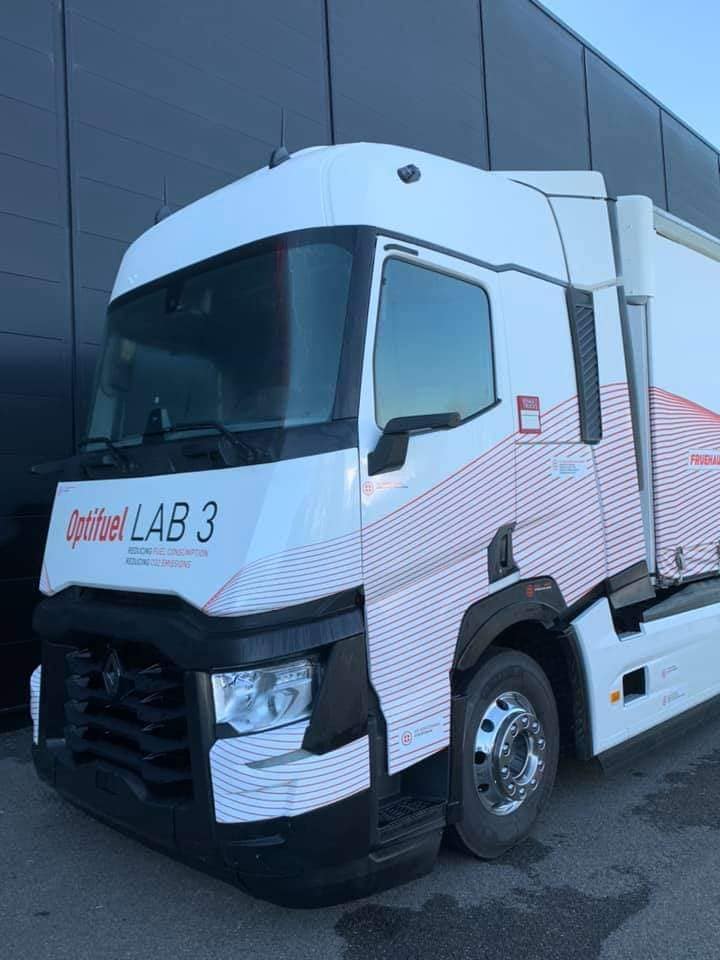 One litle trick is that the truck has a lower roofspoiler and that means the trailer is up to 380 cm high. Off course the measurements should be done with a 4 meter trailer, just like in the real world.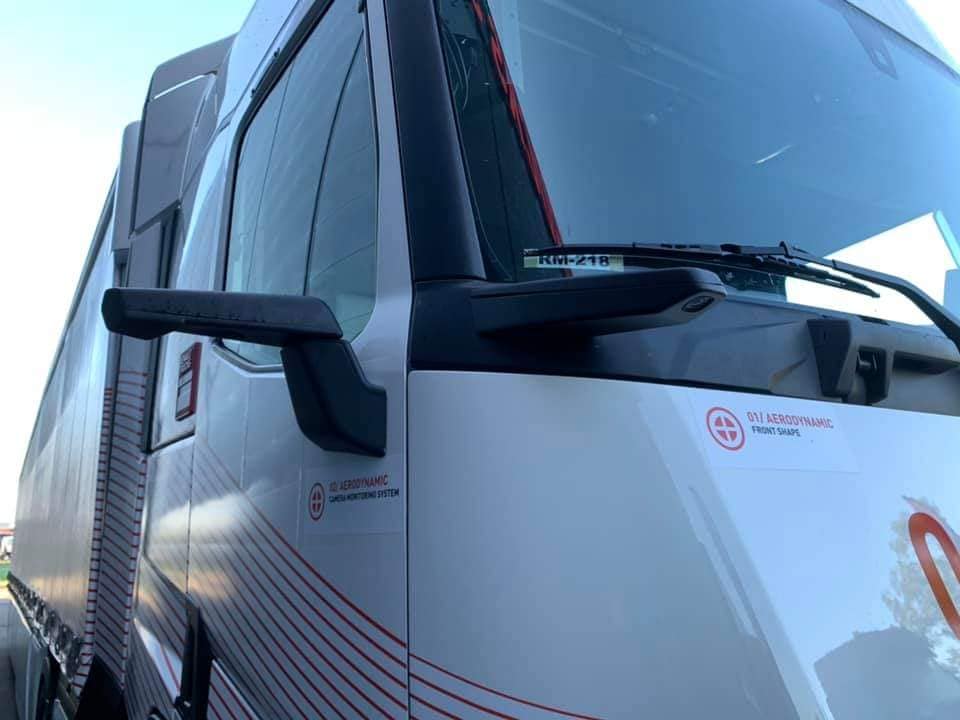 The Optifuel 3 truck that was caught on these photo's has mirrorcams and we can see in detail that not only the front, but also the windscreen was designed new for this aerodynamic version.