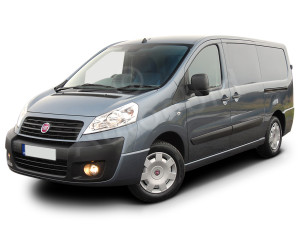 Renault and Fiat have signed an agreement to manufacture a new light commercial vehicle, a very short statement of both companies confirms. The new vehicle will be based on an existing Renault platform. However, the van will show typical Fiat elements in it's design, the statement says. The new van will be produced at a Renault plant in France. Production is scheduled to start in the second quarter of 2016.
No details are given about the weight class of the vehicle. It seems obvious that Fiat is looking for a successor of the Scudo van (pc) and that it will develop a version of the recently unveiled Renault Trafic/Opel Vivaro.
Both manufacturers already have cooperations in van development with other manufacturers. Fiat cooperates with Opel and with Peugeot and Citroën. This Italo-French cooperation is set to expire, hence why Fiat now seeks a deal with Renault. Which also cooperates with Daimler.