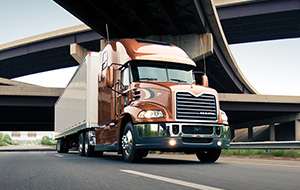 Mack Trucks and International recall trucks for various reasons. At Mack, over 44.000 trucks are being recalled to adapt potentailly defective hazard lights. The potentially affected models were built between 2010 and 2014. A possible failure of the Hamsar Electronic Flasher Light might affect visibility of the truck by other road users. Mack will replace the flasher equipment for free.
Navistar recalls some 300 trucks which suffer from possibly defective disc brake calipers.The trucks involved were manufactured between 2013 and this year. The calipers can have loose or even missing bolts. Dealers are notified and recplacements will be free of costs for owners.
Both manufacturers will start recalling trucks involved on a short term.