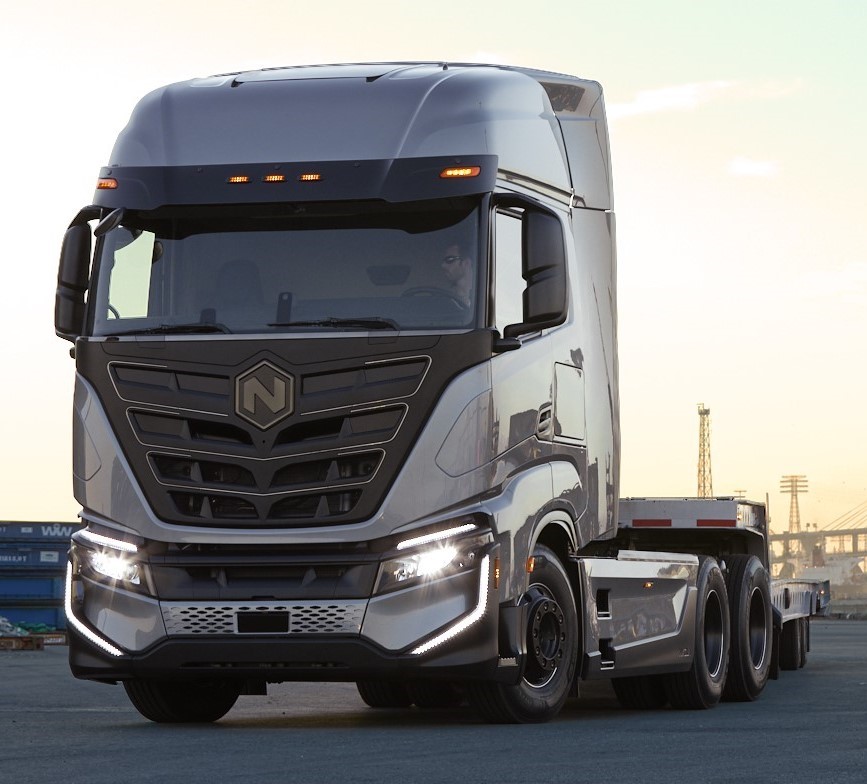 Nikola delivered the first roadgoing Nikola Tre to TTSI, which works with truckfleets in the ports of Los Angeles and Long Beach.
The Nikola Tre is much discussed, after allegations of incorrect information-supply which led to the premature dismissal of their CEO. Now, the first truck under new management is ready. We can cl;early see the lines of the Iveco S-Way cab. The chassis also comes fro Iveco. This electric truck has a range of 350 miles/500kms and is set to operate in port areas. In doing so, Nikola, Iveco and TTSI can experience what electric trucks are all about.
Next year, TTSI intends to add four more battery-electric Nikola trucks. A year later the first two hydrogen Tre's should be added to the fleet. During 2022, TTSI intends to add 30 more electric trucks and in 2023, some 70 more hydrogen trucks should be added.
Europe
Nikola also works in Europe at the Iveco premises in Ulm, Germany, to deliver 25 battery-electric Nikola's to the Hamburg port authority. These trucks are scheduled to be delivered by September 2022.