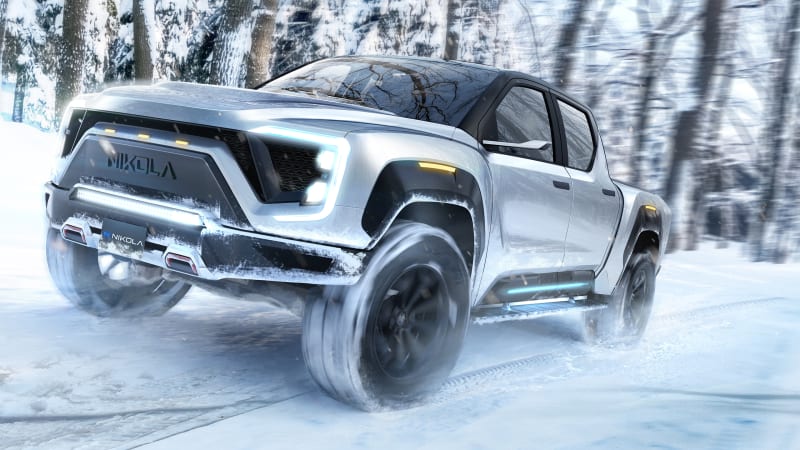 Nikola Motors has presented the hydrogen and battery-powered rival to the Tesla Cybertruck and Rivian R1-T, with a range up to more than 900 km.
The Nikoloa Badger blends a lithium-ion battery pack with a hydrogen fuel cell. Battery-only range is a claimed 483km, while the 120kW fuel-cell adds another 483km.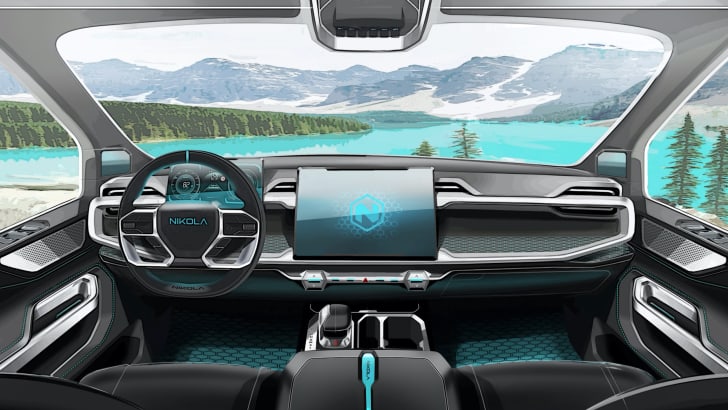 The power in the Badger is provided by an independent wheel drive powertrain. That means there will be four elektric motors.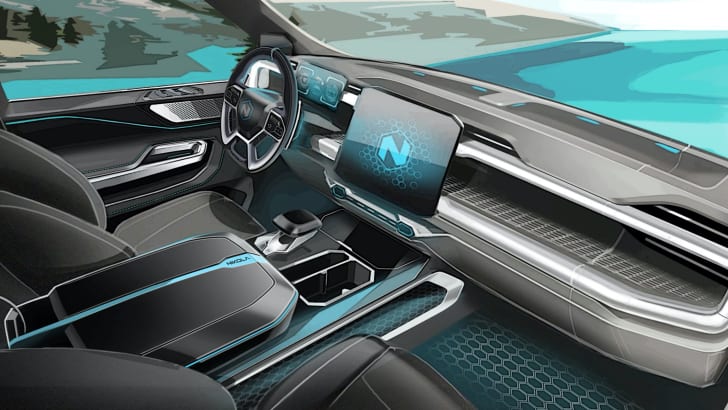 When you are enthousistic you have to wait a bit. The Badger is at the moment only a set of digital renders. Nikola says the real thing is coming in september 2020.