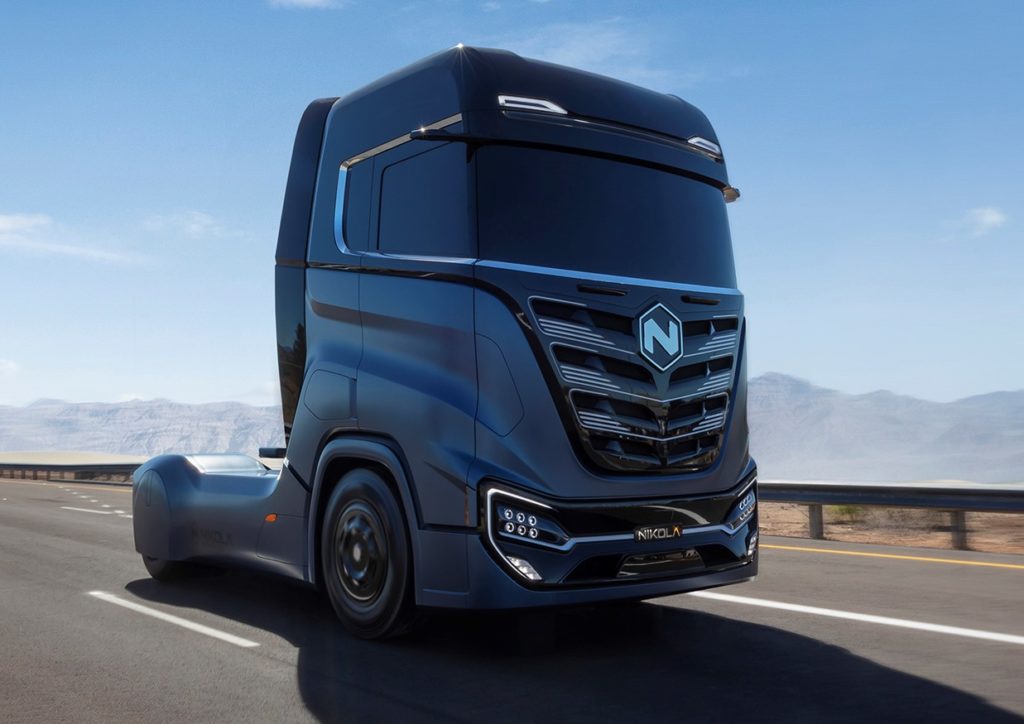 Nikola, the American company that is developing hydrogen trucks for Europe and the USA has attracted major investors. This week CNH, the mother company of Iveco anounched a 250 milion dollar investment in the company. This would give CNH a 25% stake in the start up company.
The investment is interesting because there were speculations that CNH wanted to sell the truck division with Iveco. Taking part in Nikola however does confirm that CNH is serious in staying in the truck business and looking for growth in that segment. For Nikola the deal means that they get access to the Iveco network in Europe.
Now not only CNH but also Bosch and Hanwha step into Nikola with an ivestment of 230 milion Dollar. Bosch has been a partner for some time of Nikola and with this investment Bosch shows it believes hydrogen is the way to go for the future.
Hanwha is the global marketleader in renewable energy and solar panels. Their achievement is to help Nikola generate clean energy for the hydrogen network.