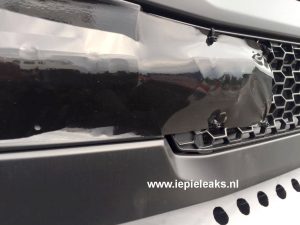 On the day that Scania launches the new, non EGR V8 models and the new G- sleepercab our spies found some intersting stuff in Danmark. What we see here is the new Construction range, including the new daycab. The G20 sleepercab was revealed today but this one is still to come. The only thing covered is the front bumper. From the shape of it that looks like a steel construction bumper with, probably a central towing point.
The trucks all have steel springs and we see an air intake behind the cab. Also ther is a standing exhaust behind the cab. That seems very low but the pipe next to is was taken away for transport. A strange detail is the extra step behind the door. That is used to check the loading and therefor it also has a grip handle. The strange thing is that this one is on the right side while the steering wheel is on the left. This way the driver has to crawl through the cab to be able to climb the step..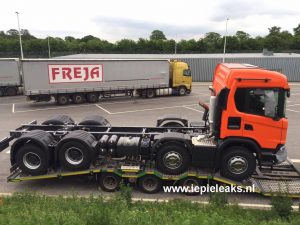 Thanks for the photo's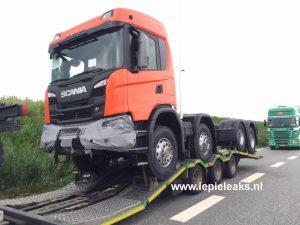 to Dutch Truckcenter B.V.