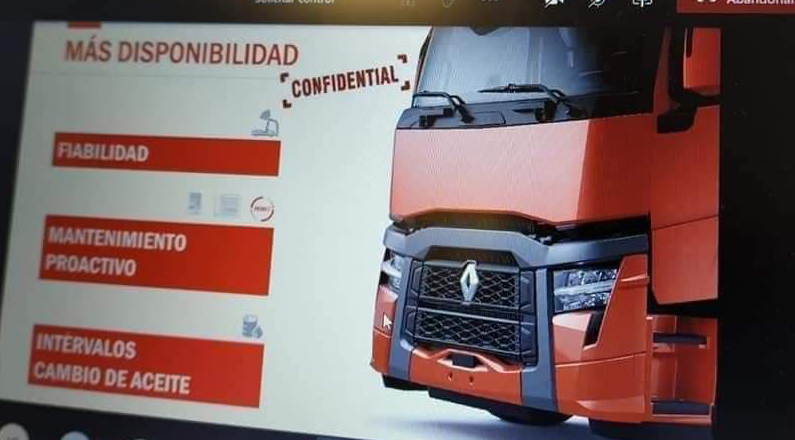 Renault Trucks is launching an update on the T model range. We got some screenshots from a leaked Teams meeting that were sent by one of our Iepieleaks Spiesquad.
On the outside there is a new front layout and it looks like it has a litle more overhang than before. This could comply with the new EU rules for more aerodynamics and safety. Also there are new headlights. Also new are the side skirts between the wheels.
In the interior the most imporant news is the improved adjustable steering column. Also there are more small storage spaces, a new cupholder and there is a start-stop button now.
Also Renault Trucks now offers pro-active maintanance. Renault Trucks claims 3% more fuel efficiency for the new series.