Nissan is presenting the new Navara pickup called NP300. The NP300 Navara's powertrain boasts improved performance, with reduced fuel consumption and emissions, as well as a dynamic control braking system that makes for a leader in segment performance. Engine options have been developed for best in class fuel efficiency and emissions ratings, yet with impressive power output and acceleration. Models come equipped with improved versions of Nissan's 2.5-liter DOHC in-line 4-cylinder Diesel engine or 2.5-liter in-line 4-cylinder Gasoline engine. The new 2.3-liter DOHC in-line 4-cylinder Diesel engine features maximum power of 140kW and 120kW at 3600rpm, maximum torque of 450Nm and 403Nm at 2000rpm, and higher boost from a turbocharger with electrical actuator. Fuel economy has been improved by as much as 11% over the previous model.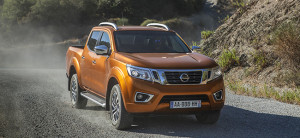 Shift-on-the-fly 4×4 driving can be engaged while the vehicle is in motion. The VDC (Vehicle Dynamic Control) system helps improve 4×4 driving performance and safety, along with ABLS (Active Brake Limited Slip), HSA (Hill Start Assist) and HDC (Hill Descent Control).
One of the real novilties on this new generation of pickup trucks is the multi-link rear suspension. That is something realy new in this segment.
The NP300 Navara's transmission options include a seven-speed automatic and six-speed manual transmission. The seven-speed automatic provides for low fuel consumption at slow speeds as well as better acceleration, expanded gear ratio for wider range of speeds, and smooth acceleration and shifting. The six-speed manual features enhanced fuel efficiency from low to high gear, while its optimized shift stroke makes for quick and effortless gear changes.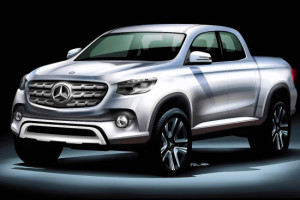 The new Nissan NP300 is also going to be the base of the new Mercedes-Benz pickup that is being anounched for the near future.