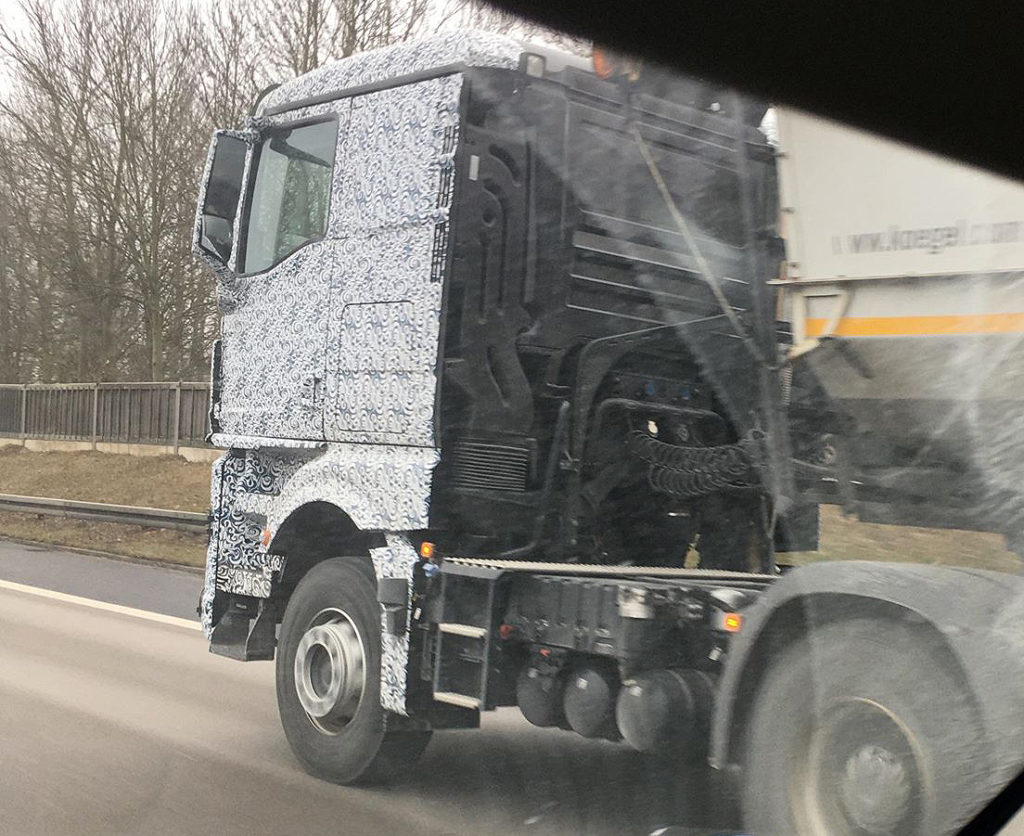 And there is another photo of a new MAN truck. The launch is coming up in a few weeks now but it is always good to see some of the details on spy photo's.
This picture was sent in by Jaco de Rijk. We see a tractor with the low roof and the wide cab. New is the door with the curved window line underneath. Also the small window behind the door seems to have dissapeared. And what happened to the waves behind the door? There were these curved lines that also seem to be replaced. And then the floor, is it higher then before? Does the MAN get a flat floor?
New are also the fenders. The streight MAN fenders with the extentions that always looked like an afterthought are replaced with a much beter design. On the fender behind the wheel we see a device that could be a blind spot radar. For the rest we have to be patient, but we espect new roofs, a new front with smart design headlights and a new interior. Stay tuned! More photo's on Alex Miedema's website!