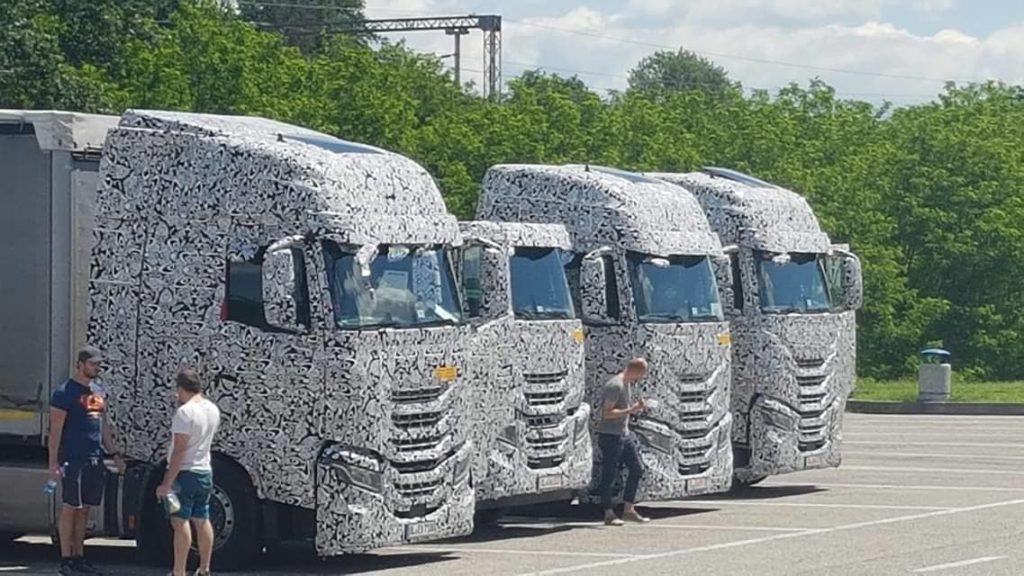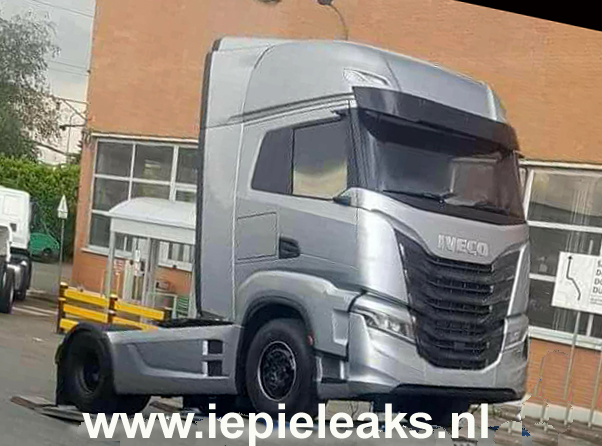 At Iveco they are working hard on the next generation of the heavy range that we know as the Stralis. As we showed earlyer the cab is an evaluation of the Stralis cab, but with new roofs, floors, doors and a complete new front with front bumper. Proof for that can be found on www.iepieleaks.nl where we see photo's of the rear wall of the truck. Also the picture that we got of the camouflaged truck next to the red truck with the new front bumper proofs this.
How much the interior of the next heavy Iveco is going to be changed is the big question. We did see some photo's of the new truck with the old dashboard inside but we think Iveco has to come up with something new.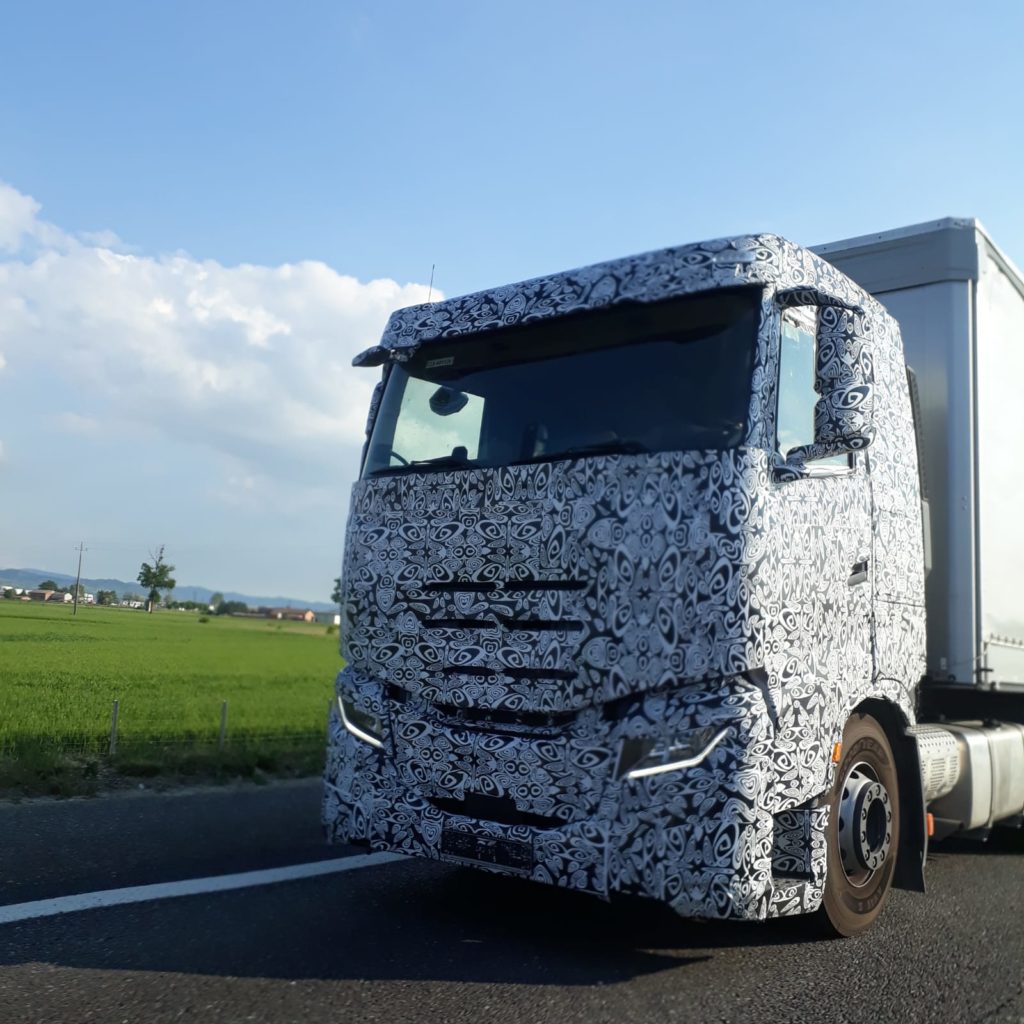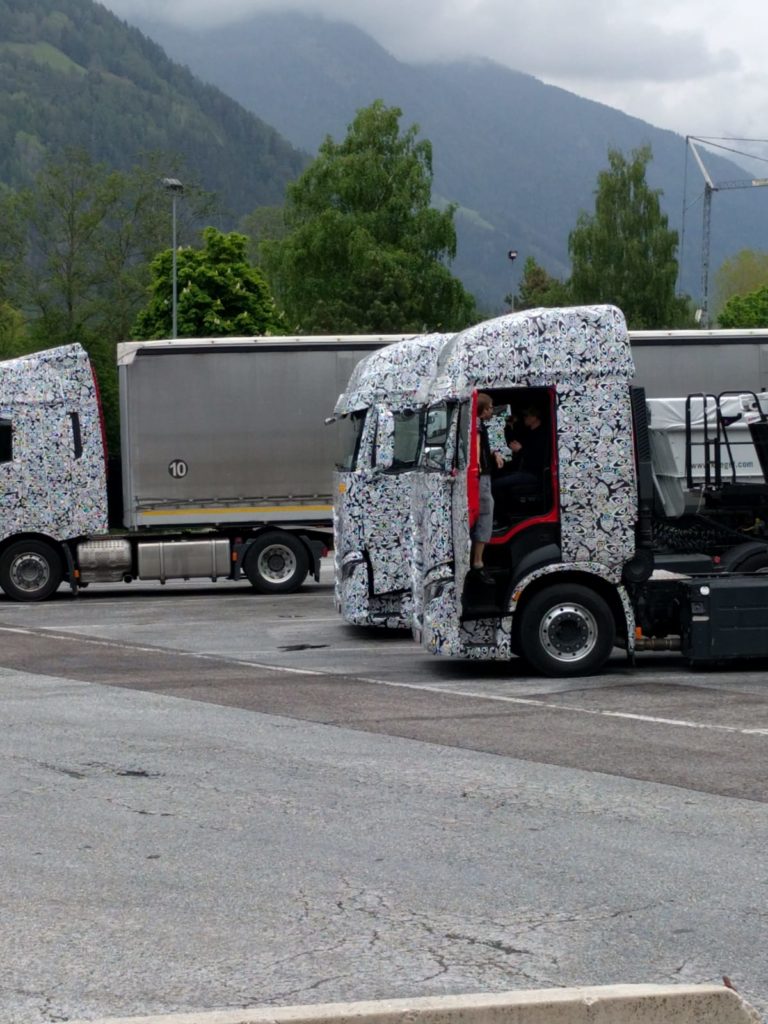 The picture of the grey truck was published some time ago on iepieleaks and we think this is close to the final model, and that looks good! The mirrors are missing on this one but we do espect normal rear view mirrors on the next Iveco.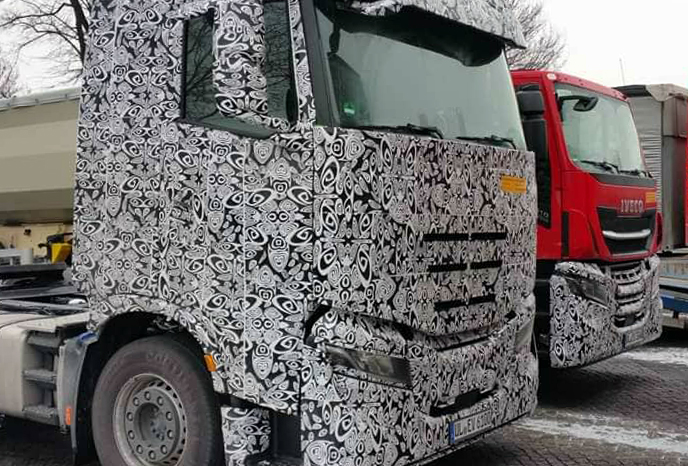 In a few months we will know it all because Iveco is espected to launch this summer. Stay tuned!