Broshuis presents its latest PL2 pendle axle semi low-loader range to its customers from 20 October to 29 October. Thanks to the large order of no less than 170 pieces of 8 axle pendular axle semi low-loaders for the US Army and 42 pieces for the Danish army, Broshuis has been able to have its latest PL2 pendular axle semi low-loader tested to the extreme. A unique situation and also a unique opportunity for the Kampen family business, says Pieter-Bas Broshuis.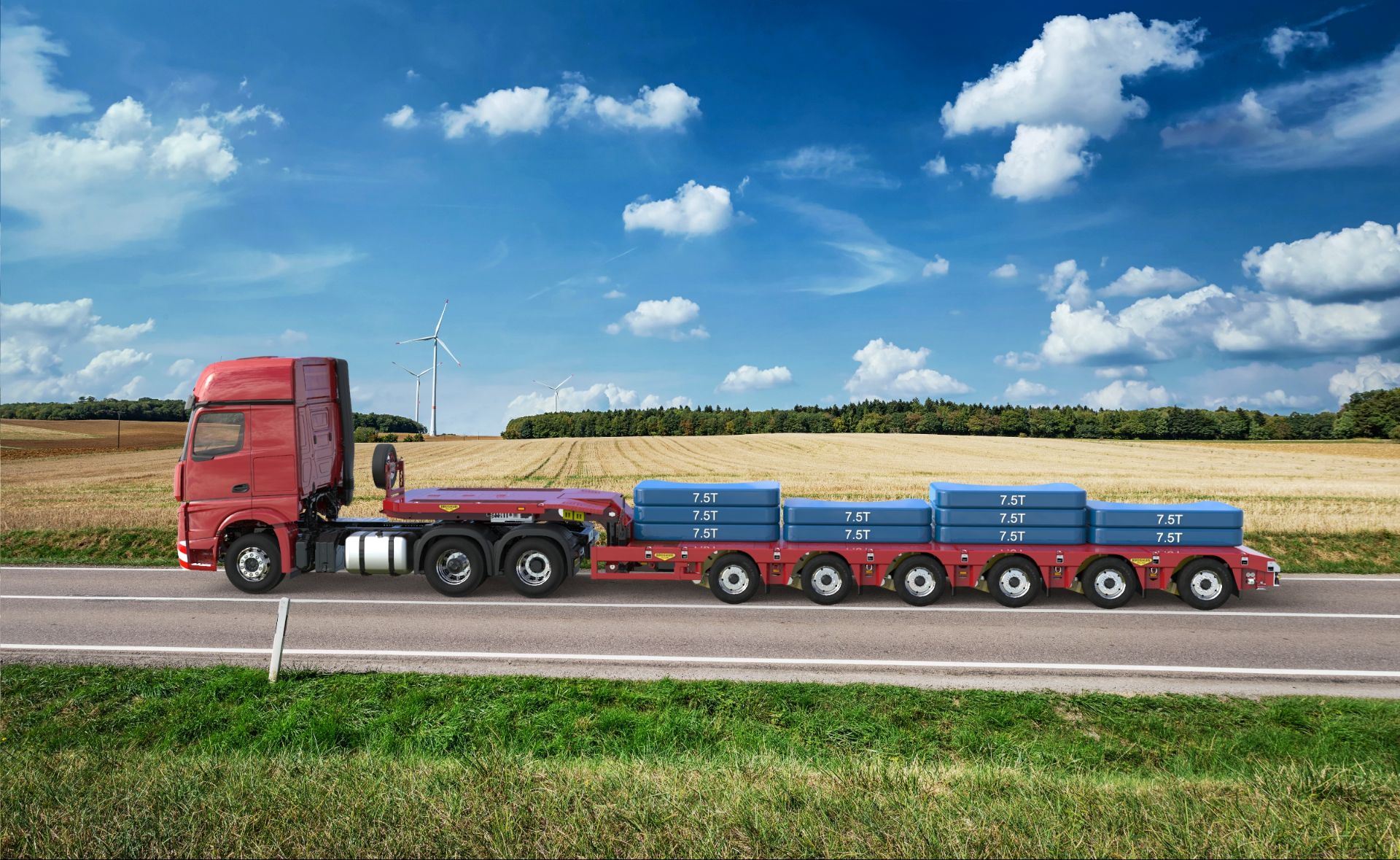 "We have made three prototypes and these have been tested at length and in detail in America. The US military is only satisfied with the very best, they do not take any risks. Thanks to these tests we have been able to continue developing our PL2 pendular axle semi low-loader, resulting in top quality. This is a very exceptional and great opportunity to raise quality to an even higher level. Our customers can benefit optimally from this! "
This new PL2 pendle axle semi low-loader was created thanks to the latest computer analyzes, which enables the Kampen based market leader to make the trailer lighter or to strengthen it in certain places. In addition, the PL2 pendle axles are fully welded by robots, which guarantees constant quality.
The new PL2 pendle axle semi low loader also has a number of nice advantages. For example, the suspension, with a stroke of 600 mm, can be operated with the radio remote control and all pipes are protected in the pendulum arm. This also makes the trailer extremely safe. The 100 tonne variants are even equipped with a compression joint so that the trailer can be extra pre-stressed and suitable for extension beams.
With this new PL2 pendle axle semi low loader, Broshuis is the only provider to offer its customers the latest generation of all types of axles. In this way, Broshuis consultants can independently offer the best system in their application, whether on SL axles, pendular axles or beam axles.