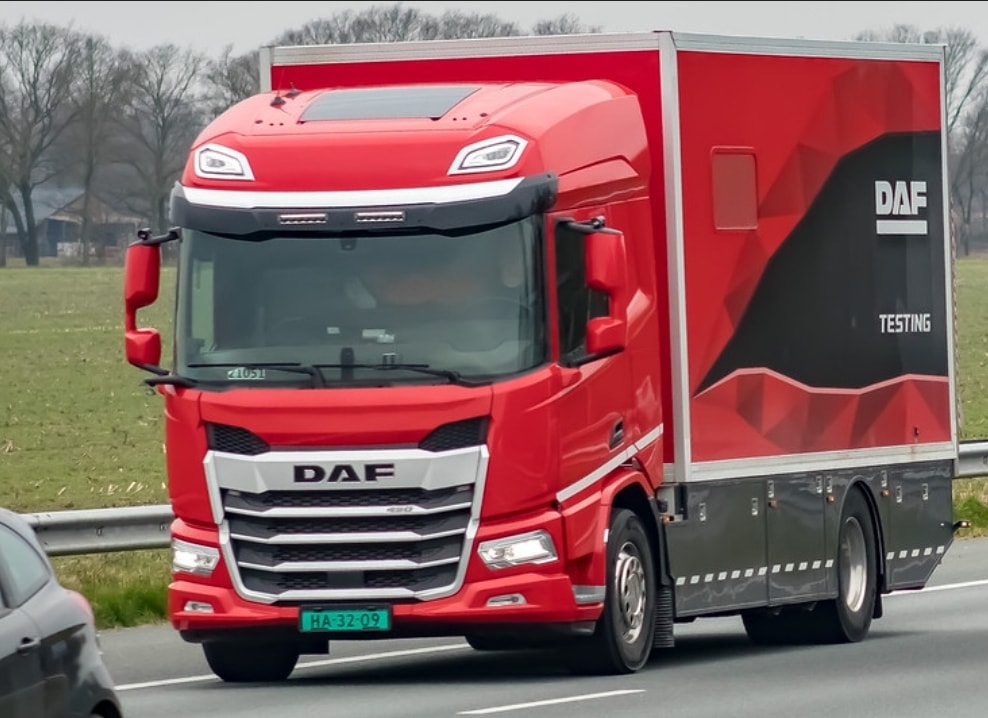 DAF is testing the medium duty truck, named XD at the moment. We found this picture on Facebook and this is the XD sleeper cab with high roof without any camouflage. This truck says 'testing' and it probably is the truck that DAF is using for backup during truck tests. Therefore this is a mobile workshop that accompanies the test trucks during test sessions all over Europe.
But more news is leaking out of the DAF organisation about the XD. Rumours say the new XD is only going to be available with the MX11 engine, and that makes sense. This engine is more compact than the MX13 and fits under the low cab. That way DAF managed to end up with only two entry steps into the cab, important for this segment. For heavy purpose where the MX13 is needed DAF seems to be working on an XF day cab for heavy distribution jobs.
The new XD is probably going to be presented to the public on the IAA show in Hannover, Germany in september this year. We expect a press introduction some time before the show.