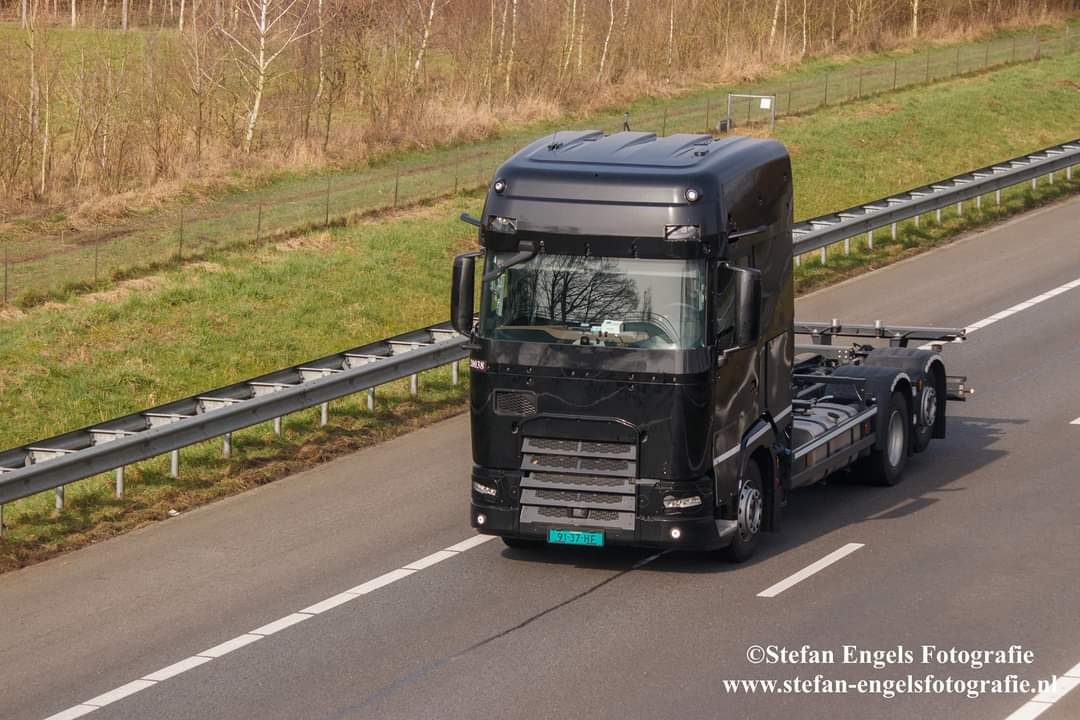 More and more photo's are being shot of the next generation of DAF, and the question is when DAF Trucks will launch this news.
One of the photo's shows us a new look at the roof that seems not to be camouflaged. And yes, it comes with Skylights again, and even with Mirrorcam's, although this one also has conventional mirrors.
What we see here is a rigid with probably the largest cab. That means a flat floor and the highest roof. On the picture taken from the rear you can see that the cab is wider at the rear than in the front. This complies with the new European aerodynamic rules that make longer cabs possible.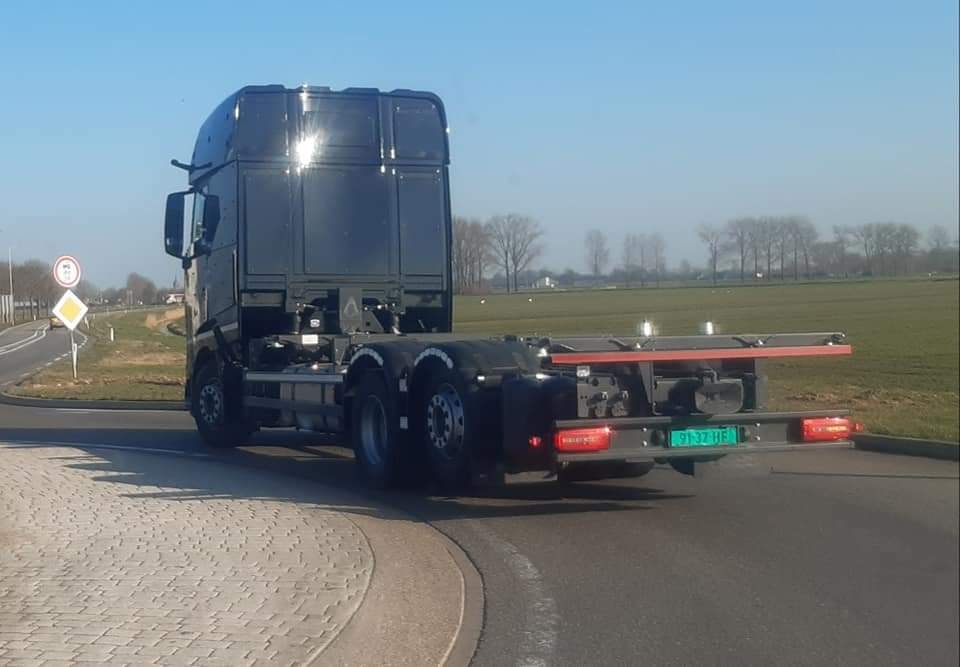 As said, we don't know when DAF will lift the curtain from the new generation but we do think it is going to be somewhere in this year.