Mercedes-Benz is testing a new, or face lift version of the Actros. The cab was introduced in 2018 but since the new European regulation 96/53/EG there is now more space for aerodynamic features. On the pictures we see a new, streamlined front of the truck, new fenders and a long wheelbase.
The European regulation 96/53/EG allows longer cabs. The new DAF XG and XG+ are the first on the market that comply to that regulation. The DAF trucks do not only have a beter streamline and improved safety, they also have a larger cab. The first photo's of the new Actros don't show that extra space, but probably Mercedes is working on that.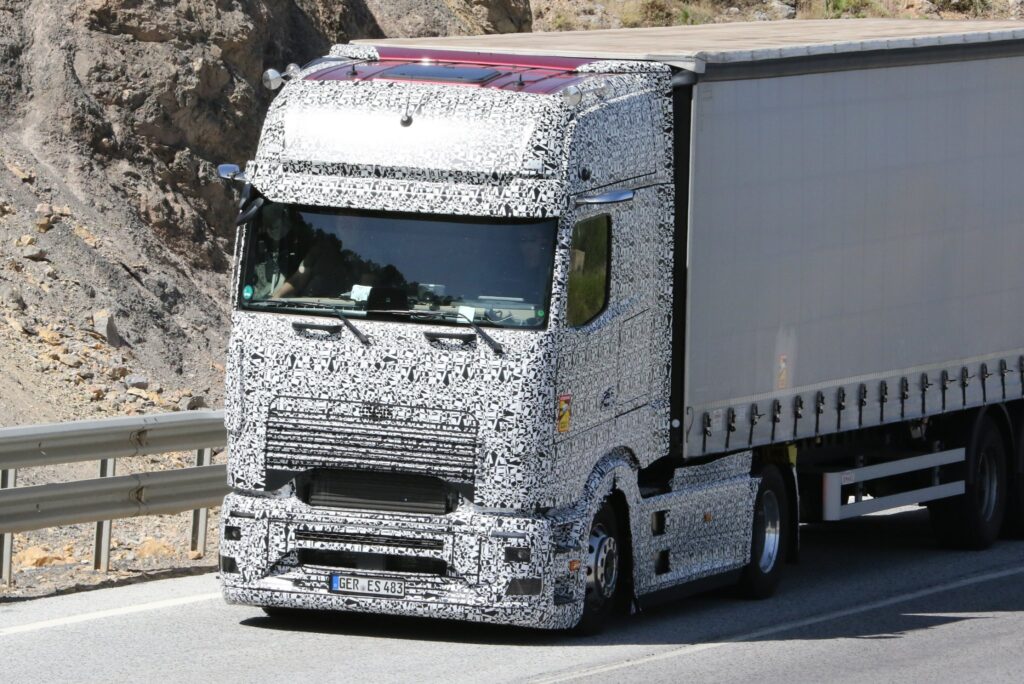 The cab seems to be just as large as the one that is now on the market, and the rearwall of the cab is also the same. The most simple way to create extra space is to replace that rear wall and cover it with longer air deflectors. That is what Volvo Trucks did with the FH XXL. Also Scania is working in that direction. We hope to see the new Actros on the IAA in September in hannover, but that is not confirmed.
(Photo's found on internet. If they are yours, please contact us!)