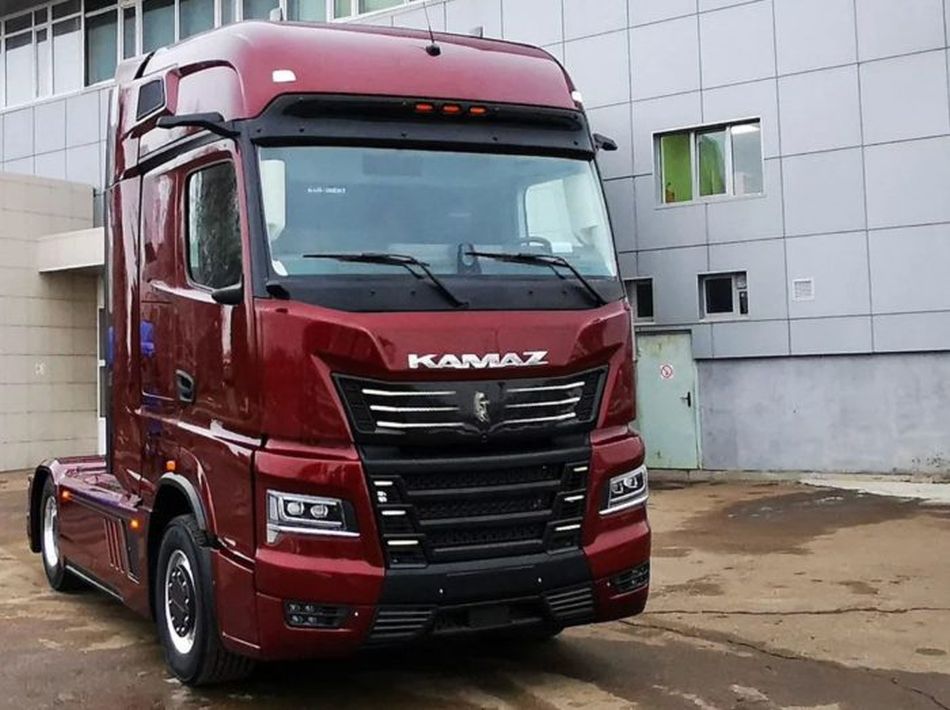 Kamaz is now working with Daimler and that shows. This is the new Continent named truck, based on the 54901 truck. It now has mirrorcams and Kamaz takes it one step further than Daimler. This truck has only mirrorcams, even for the blind spot on the front.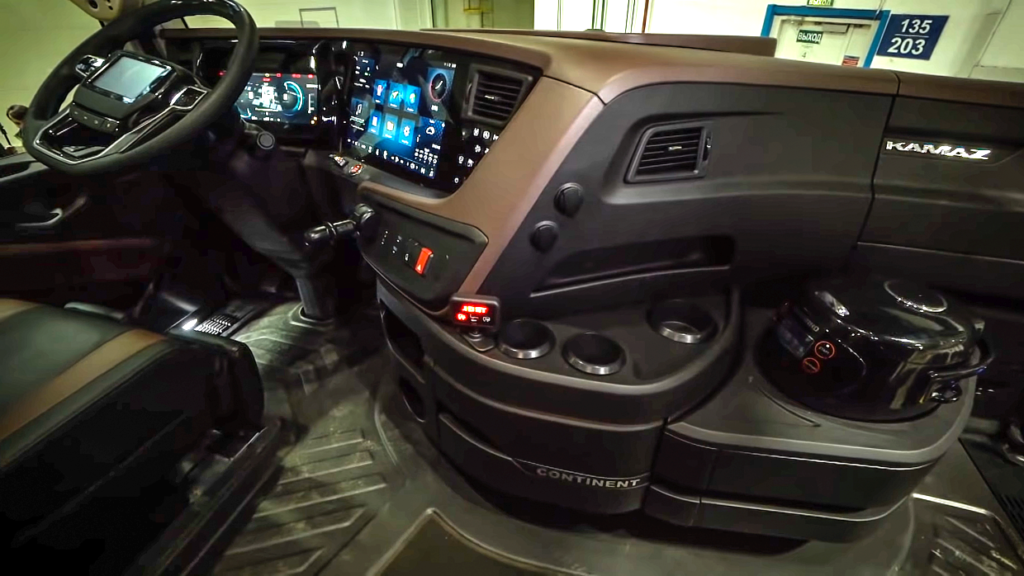 Also the truck has a good looking dashboard with a lot of displays, even in the steering wheel. And if you ask us, we like the design even better than the dashboard in the new Actros with the two 'I-Pads'.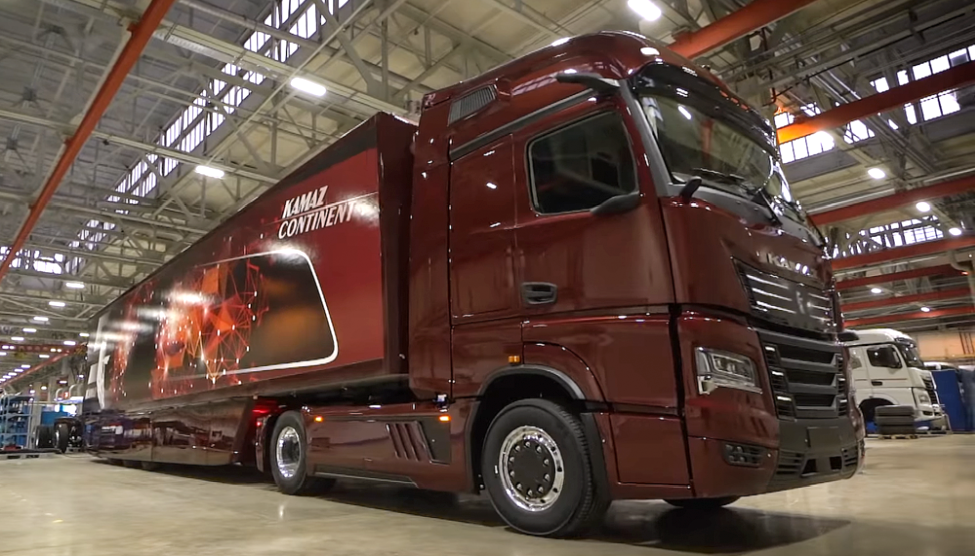 The new Continent is driven by the Liebherr 12 liter engine and a hybrid system. The truck can run fully automatic in the city.