This Iveco S-Way is spotted with camera's instead of mirrors. It seems that Iveco is testing this system in daily practice. However, the Italians choose a slightly different course than Mercedes.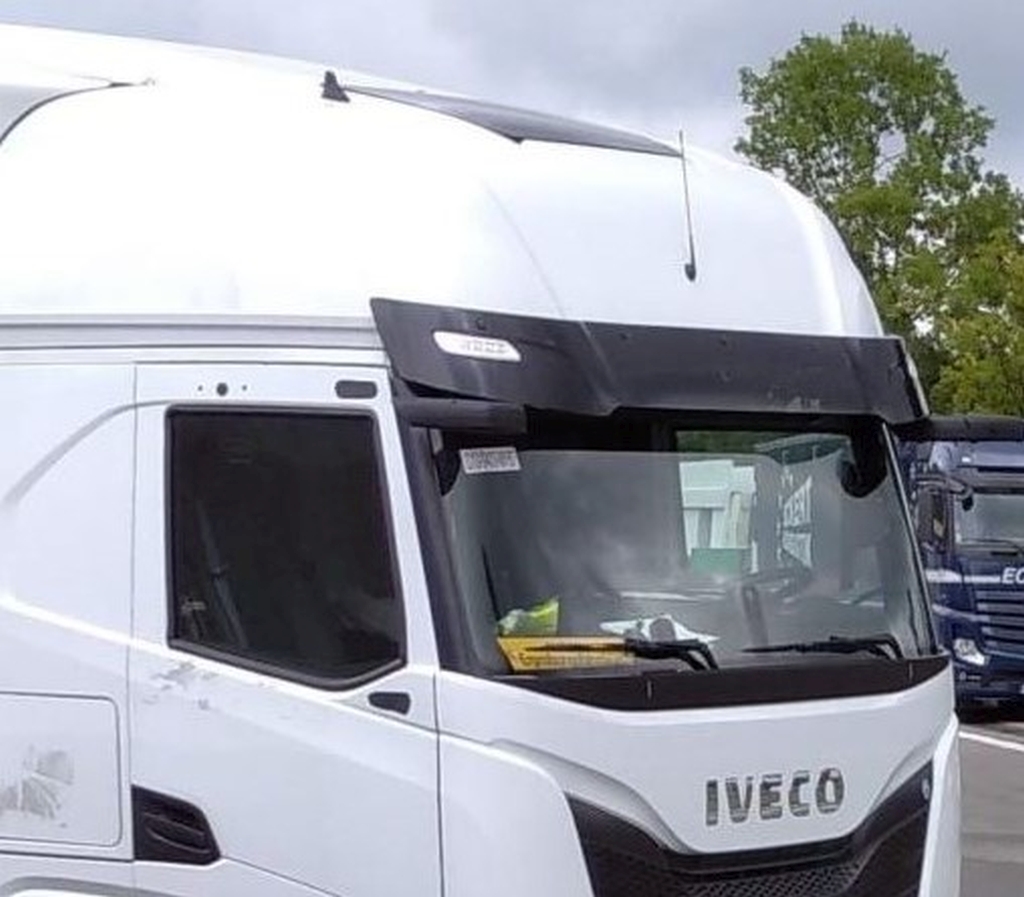 The camerás mountee on this S-Way are placed just under the sunvisor. We wonder what this will look like on a fleettruck, as these often come without a sunvisor. With this set-up, the driver has view of his camera's, which could be handy when manoeuvering. Also, the camera's don't stick out of the cab as far as mirrorcam from Mercedes. Hence why the mirrorcam-camera's can be folded by the driver.
We know that other manufacturers are testing similar systems. MAN made no secret at the introduction of the new TGX, that it has tested these systems extensively. They appeared not satisfied. We'll wait and see what conclusions Iveco reaches.