Asian-American start-up company Hyzon Motors has closed a deal with Dutch hydrogen truckspecialist Holthausen to realise a new truckplant in The Netherlands to produce Hyzon hydrogen trucks.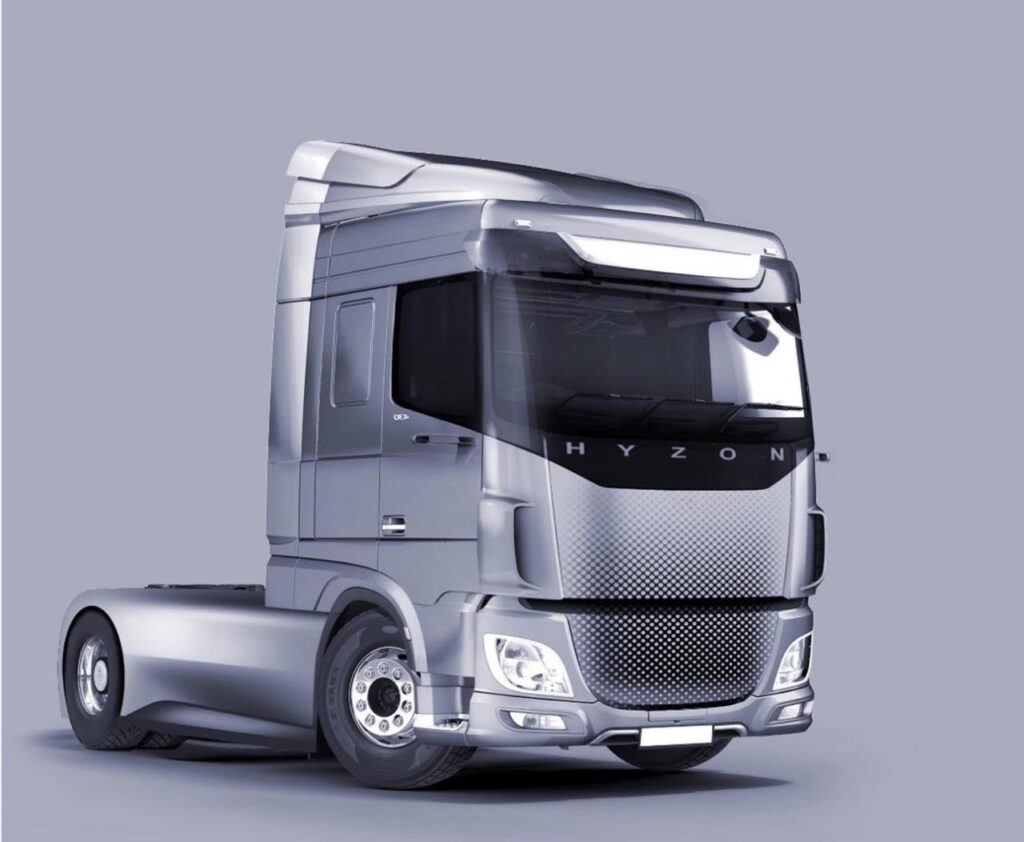 Holthausen now converts dieseltrucks into hydrogen trucks by using existing chassis and parts. Their capacity is about 50 to 100 trucks. Hyzon Motors, which already operates recently opened plants in China and in the US, tries to gain a foothold in Europe by closing this deal. Hyzon has invested in Holthausen to create Hyzon Motors Europe B.V., which is now looking for a location to build a new plant, which will offer work to around a thousand persons.
Gradually, some 2000 hydrogen trucks have to be built in the new plant. Holthausen released this drawing based on a DAF XF.
Recently, we saw Hyundai exporting it's first hydrogen trucks to Europe and this summer Nikola and Iveco start their first test drives of the truck based on the Iveco S-Way. Earlier this year, Volvo and Daimler formed a joint-venture to develop a hydrogen driveline for trucks.