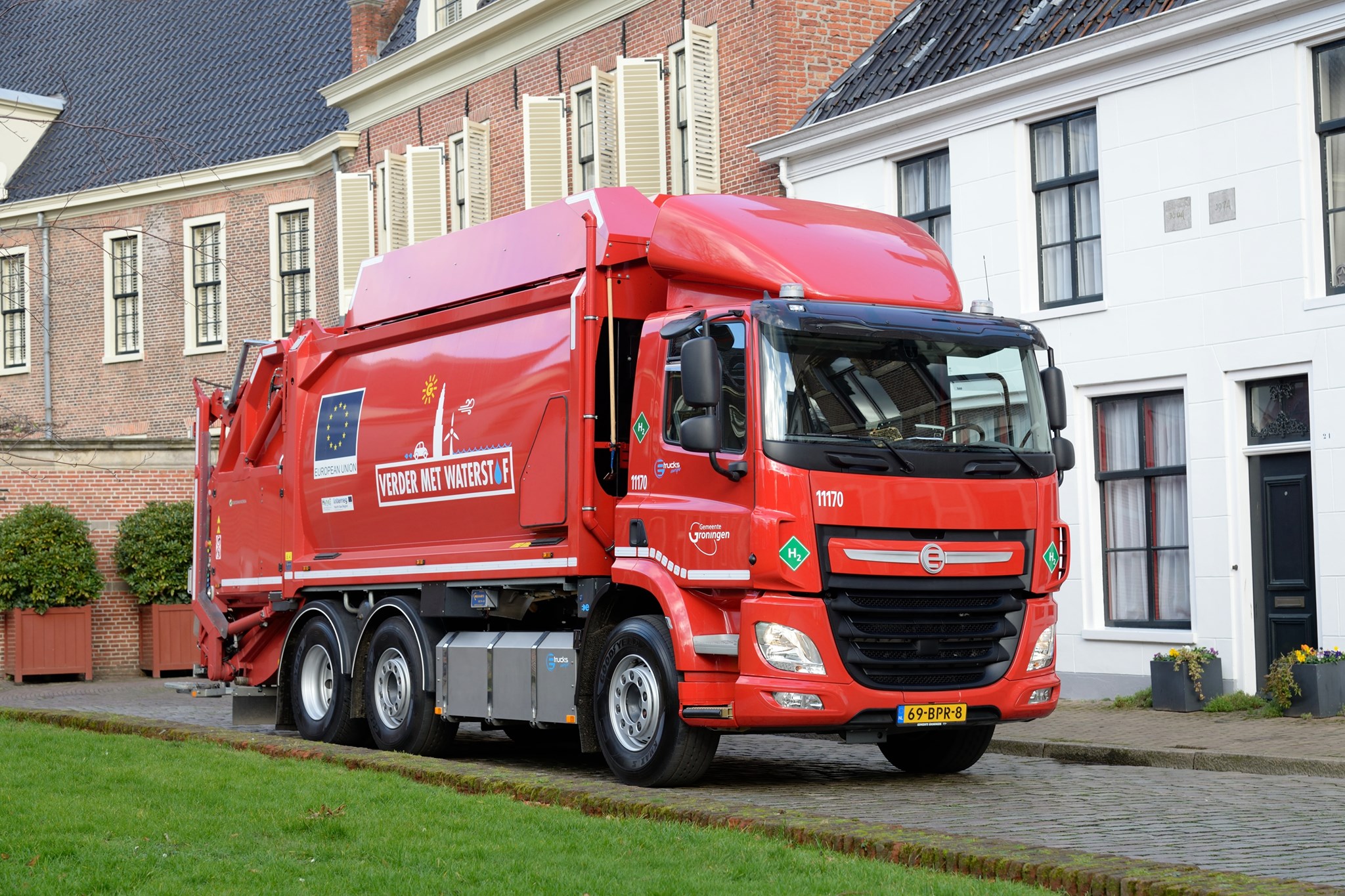 The city of Groningen in The Netherlands was the first European municipality to put a hydrogen-prepared waste truck from E-trucks Europe into use in 2017. Groningen believes hydrogen is one of the ways to make its city center emission-free. Today, the employees of Stadsbeheer municipality of Groningen are taking this new DAF CF 330 FAG into use; it has been completely modified by E-Trucks to run on hydrogen (using an electric powertrain). 

Geesinknorba then equipped the DAF with a rear loader for the collection of household waste. This installation is also powered electric. The truck is equiped with a Welvaarts weighing system.

To make it comfortable for the driver, the DAF is fully equipped and includes a Luxury Air driver's seat, an automatic 6-speed gearbox, a pump-driven engine PTO and front view camera. We wish the employees of the municipality of Groningen much job satisfaction and emission-free kilometers!