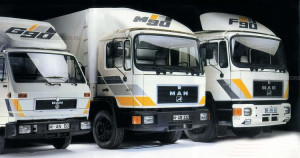 Like in the eighties and nineties of the past century, Volkswagen and MAN intend to cooperate in heavy vans. Volkswagen are developing a brandnew Crafter after the cooperation with Mercedes in the heavy van segment stalled. Mercedes prefers to cooperate with Renault, leaving VW with the obligation to develop something entirely new in a completely new factory.
The new plant is being established in Poland, just an hour away from the other Volkswagen-plant manufacturing the Caddy. Volkswagen is not entirely alone, as they have decided that there will be an MAN-version of the new Van: the MAN TGE. With this completion of the offering of MAN vehicles, MAN now offer trucks and vans ranging from three to around sixty tonnes.
The new MAN TGE will be introduced at the IAA of September 2016, together with the all new Volkswagen Crafter.