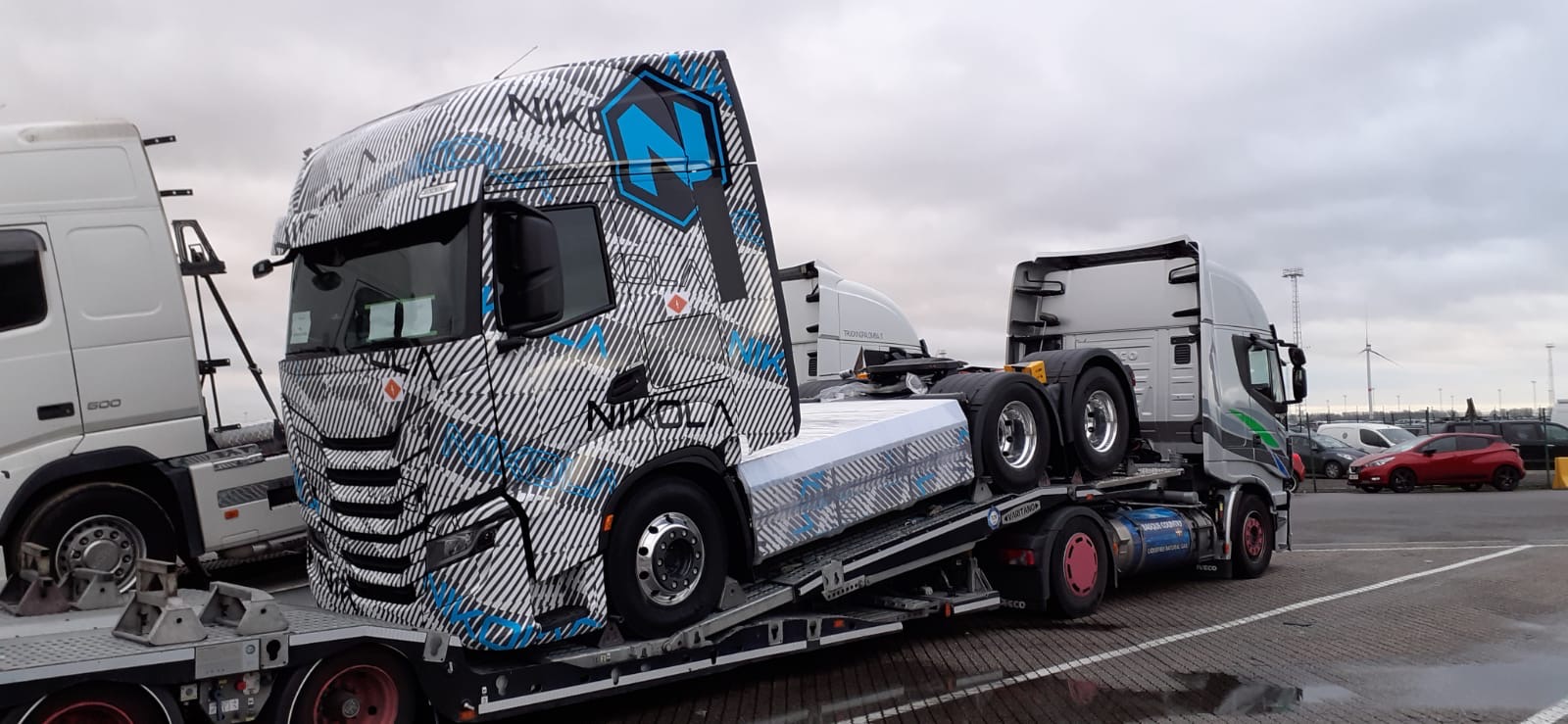 The joint venture between Iveco and Nikola is still going strong, and what you see here is not an Iveco S-Way with Nikola stickers but a Nikola Tre truck. The long wheelbased tractor unit is not a fuel cell truck, but a batery electric vehicle, BEV. This is the first that was assembled in Ulm, Germany.
The Nikola company is working on a fuel cell truck, and the joint venture with Iveco is so that Iveco provides the chassis, cab, interior and all those things. Another important component in the Nikola is the drive axle. In the Nikola Tre there is an electric driven drive axle in stead of a conventional axle. This specific component was developed and is produces in Italy by FTP, the in house engine supplier of Iveco. Nikola is working on the driveline, the fuel cell and the battery's in the trucks.
The plan is to present the fuel cell electric truck by the end of 2023. The truck you see here was photographed this morning on the docks in Zeebrugge before it was shipped. Probably to the USA.