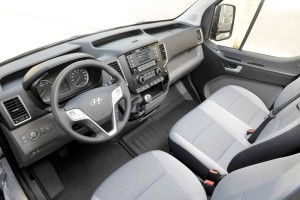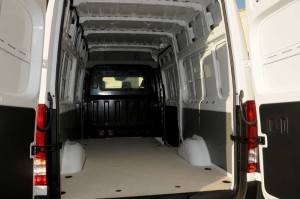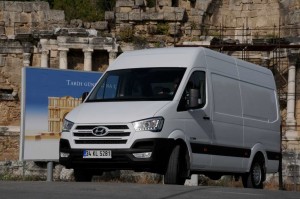 Last week we got the chance for a first drive with the all new Hyundai H350 in Turkey. The H350 is built in Turkey by Karsan and the Turkish market is the first where the van is for sale, together with large parts of Europe.
The H350 has a very smooth engine with a lot of torque. The 170Hp version is very powerfull with 422Nm, the 150 Hp version gives 373 Nm. The standard six-speed transmission works smooth and the first drive was very comfortable.
The H350 comes at first in two wheelbases with high roof and two as chassis cab. More models are espected later.