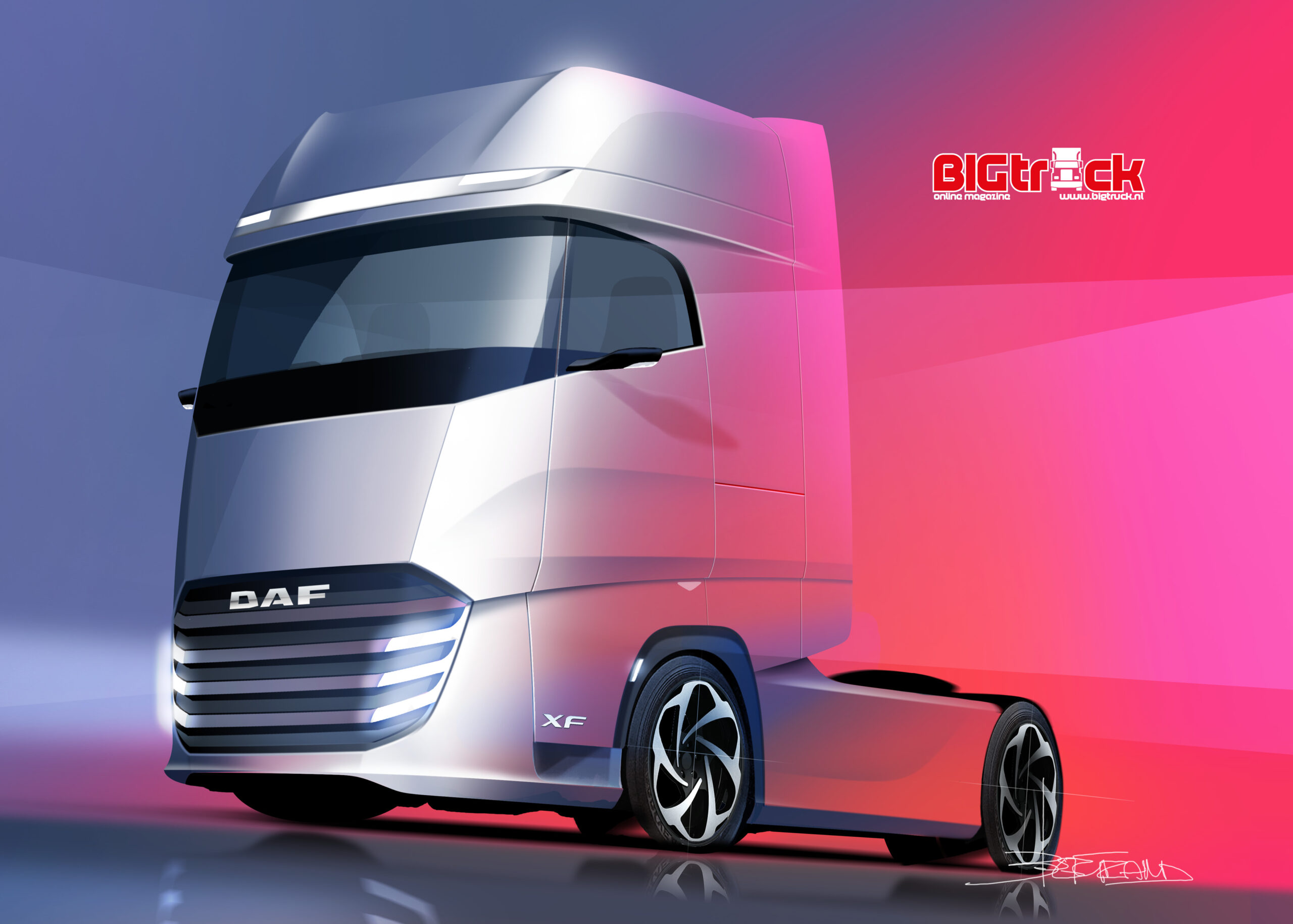 Ron Borsboom, Executive Director Product Development at DAF Trucks says that DAF still believes in internal combustion engines, also for the future. Borsboom stated that DAF Trucks is testing Hydrogen as fuel for internal combustion and the first results are promising.
Especialy for the long haul DAF Trucks thinks internal combustion engines on hydrogen are the way to go, in stead of electric powered trucks. For the near future Borsboom says longer, and more aerodynamic trucks can reduce CO2 production dramaticly. "More goods on one, more aerodynamic shaped truck with less rolling resistance has great potential for the near future" Borsboom says in an interview.
DAF is working on a new series of trucks and streamlining is one of the most important topics in the new design. We espect the news to be released later this year. The picture shows a futuristic artist impression by Bertrand Jansen.