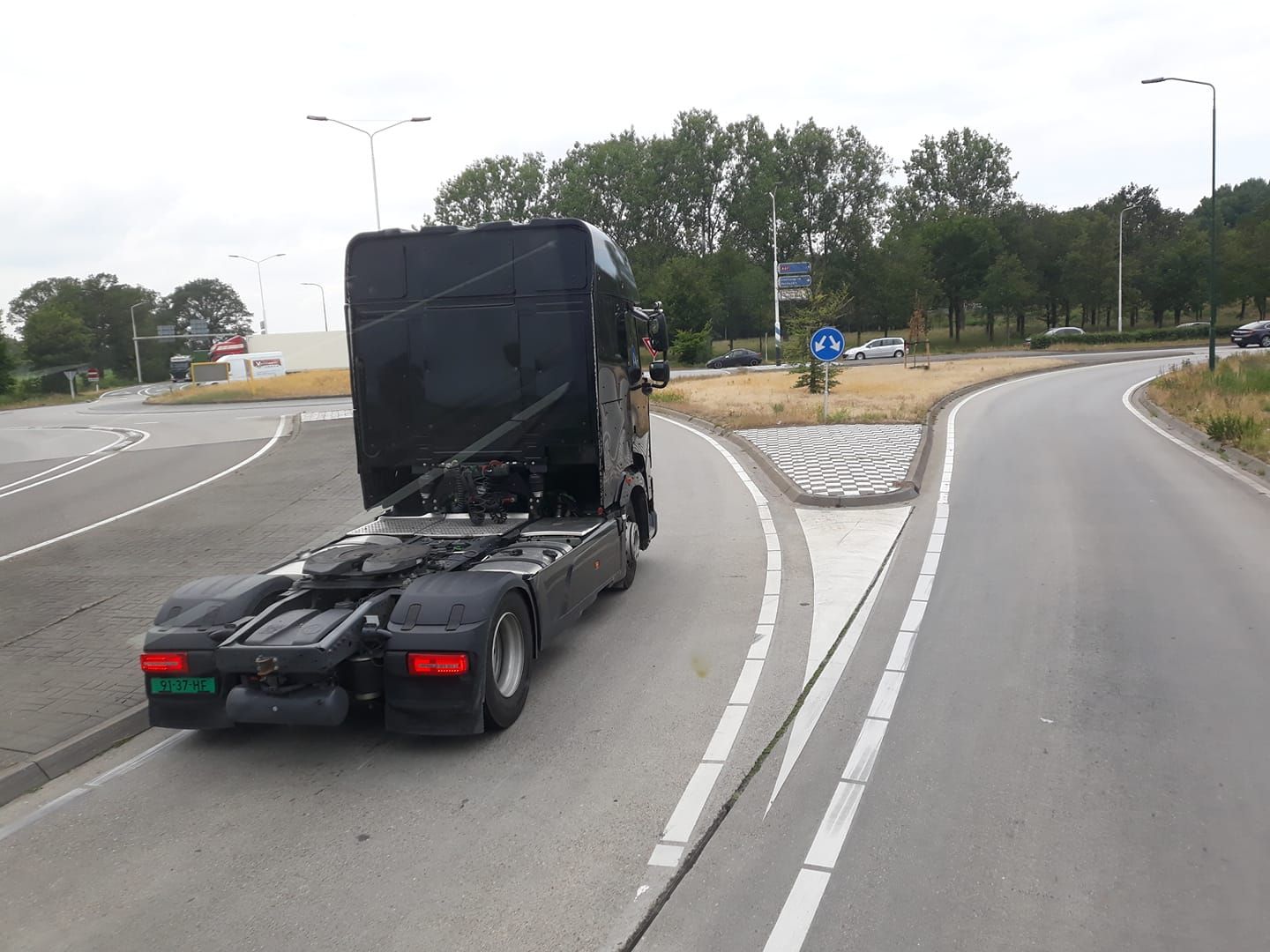 As we all know DAF trucks is working on a next generation of trucks and more and more test trucks are spotted on the road. On the first photo we see the rear of the new cab, and it looks like there is going to be a flat floor version.
DAF seems to be the first manufacturer that builds a cab that complies with the new aerodynamic standards. That means the cab can be slightly longer if the front end fits in an aerodynamic V- shaped box. By doing that the interior space can be a bit bigger than before, and DAF already had the widest bunk in the European industrie! This photo shows the longer cab, especially on the front end.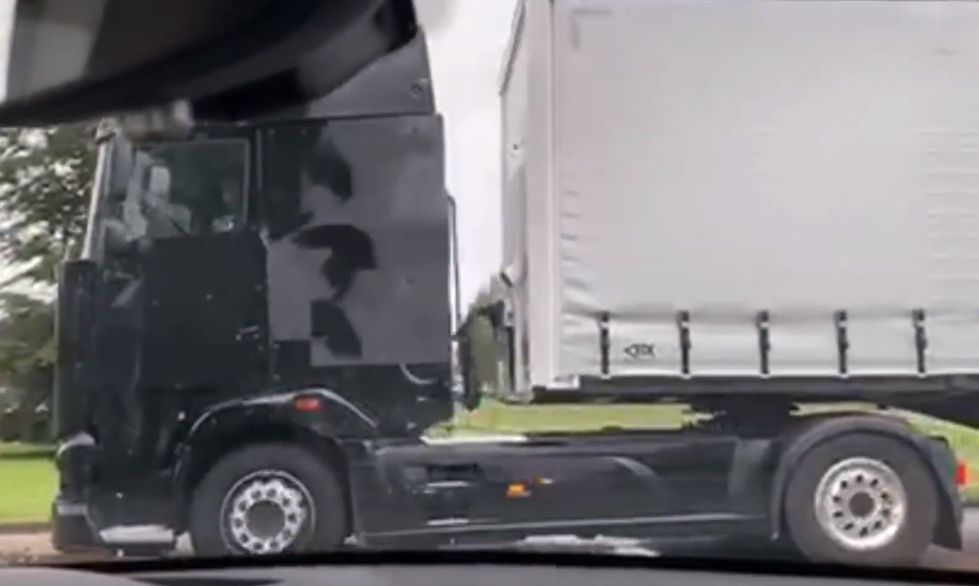 Another thing we found out is that there are going to be different models, maybe to replace CF and XF? In the photo below we also see a difference in the front end of the truck. Also, behind the camouflage plates we see a camouflage print on the fender of the truck. Does this mean the plates come off? We hope to learn more soon!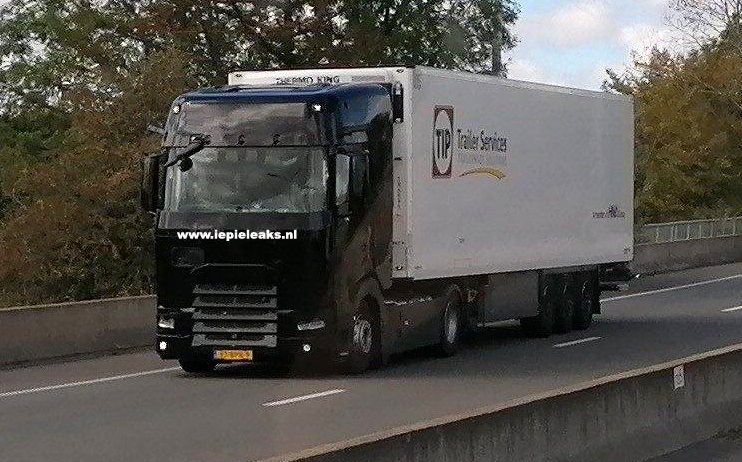 The photo's were sent in by iepieleaks fans but if you own them, please contact us!