Iran has opened a heavy-duty truck manufacturing plant that will employ 5,000 people at full production, official news agency IRNA reported on Wednesday.
President Hassan Rouhani and other officials attend the unveiling of Iranian-made Chapar truck in Meshginshahr, northwest Iran on Jan. 1
The Iranian truck is equiped with a 354 Hp diesel engine that is said to be build with the help of German technology. The press release says many parts are identical to Mercedes-Benz parts. Daimler dropped earlyer plans to expand the Iran business in reaction to US sanctions.
The new Chapar truck that is shown here has a cab that is inspired on the DAF CF cab. A closer study of the photo's learn that it is a not the original DAF cab but a remake or a copy on some parts.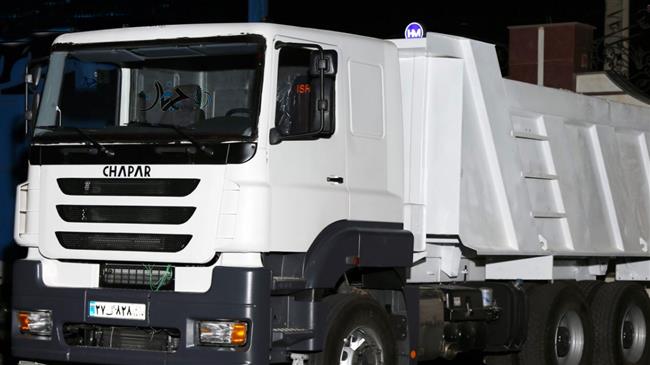 Iran has a huge demand for cars and trucks. The country produced more than 1.5 milion cars in 2017. After the trade sanctions import is dificult and the country has to build its own cars and trucks