Mercedes-Benz introduces the Actros F. This is a budget Actros for costumers who need a basic truck without all the advanced systems in the new Actros series.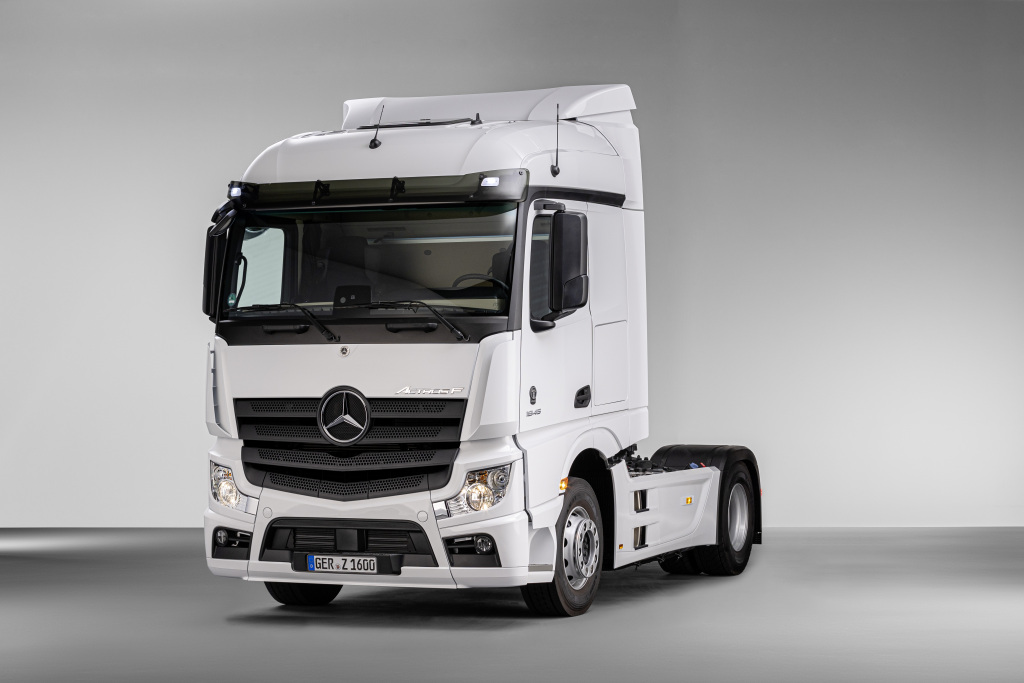 The Actros F is equiped with a complete new cab that is 250 cm wide, but lower placed over the engine. Therefor the F has a small engine tunnel. The entry to the cab is over three steps, in stead of four in the flat floor versions.
With the F- type Mercedes now has a truck for heavy distribution with a full width cab in stead of the narrower versions. The Actros F comes with the analog dashboard and with normal rear view mirrors in stead of the mirrorcam system.
With the Actros F Mercedes-Benz wants to sell trucks in large fleets that need heavy tractors, but don't need all the advanced electronics. With the Actros F Mercedes gives drivers in this segment the comfort and more impressive looks of a wide cab, also in the heavy distribution segment.