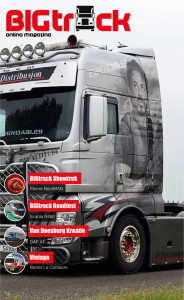 The new BIGtruck online magazine is out now. It is free but.. only in Dutch. Sorry about that, but you can still see the photo's and watch the movies!
We have a very nice MAN showtruck, a story about hauling timber and of course our roadtest of the Scania R450.
Klick on the button and download your own free copy at www.bigtruck.nl!